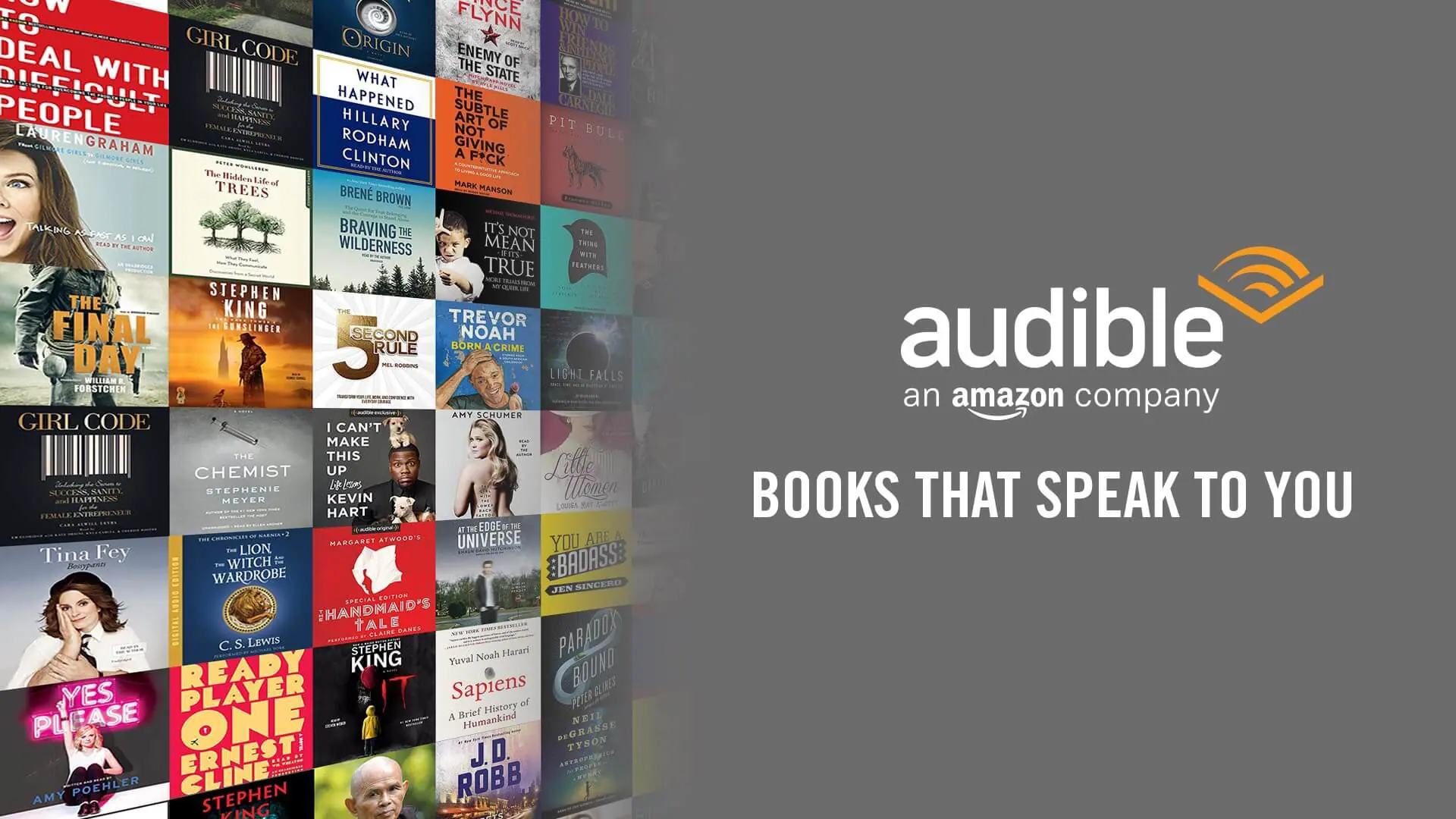 With a US market share of 63.4% (as of 2022), Amazon Audiobook is quite popular among users. It allows users to access several podcasts, audiobooks, and classics. As for their subscription plans, earlier, you needed to pay $14.95 monthly as a subscription fee and receive one credit. For two credits, you needed to pay a bit more. However, now there are two different subscription plans available: Audible Plus and Premium Plus. What's the difference between the two? Let's find out:
Different Prices
Audible Plus is the cheapest plan for Amazon's Audible, and it starts at $7.95/per month. At this rate, users can access about 11,000 titles from 500,000 contents that are available in the store. Meanwhile, Premium Plus is another plan for Amazon's Audible, and it starts at $14.95/per month (and $22.95/per month for two credits). Although the price is literally double the Audible Plus, you will have access to double the contents and audiobooks. The catalog includes discounted rates for the remaining 450,000 audiobooks.
You will receive one credit (or two, depending on the plan) monthly which you can use to buy any book in the Audible store. You can save/download books on your device for offline reading, even when the subscription plan gets canceled.
Multiple Benefits
Audible Premium Plus subscription allows you to exchange the purchased titles and get exclusive offers (about 30%) on the books. These discounts are applicable to additional titles and not to the free catalog. You can also listen to these audiobooks across multiple devices as required. Meanwhile, for Audible Plus, your access will be limited to the titles present in the "Included" section of the plan. Also, you may not get the benefits of high-end offers and discounts.
Members-only Content
If you purchase the Premium Plus subscription, you will be able to access the members-only content too. However, for the Audible Plus subscription, you won't be able to access the members-only content.
Meanwhile, Audible Plus has some exclusive content to check out. You can find popular titles like The Queen's Gambit and Anne of Green Gables. It also has diverse podcasts for multiple genres, including spirituality, crime, and true stories. Learn about the difference between podcasts vs. audiobooks here.
While the list includes audiobooks from famous creators, it also has Audibles' original creations. Note that the contents for the Audible Plus may not change as it gets updated in the Premium Plus.
Audible Plus Vs. Premium Plus: Which One's Better?
Choosing the right subscription plan depends on your requirements. If you want to listen to a plethora of audiobooks with multiple credit access, try out the Premium Plus version of the Audibles. Meanwhile, if you already have a full-fledged library and just want to fill in the gap, go for the Audible Plus subscription plan. It's a good deal at an affordable price. Overall, both the subscription plans of Amazon Audible meet the demands of audiobook usage, which has increased by 70% in 2022.

Navkiran Dhaliwal is a seasoned content writer with 10+ years of experience. When she's not writing, she can be found cooking up a storm or spending time with her dog, Rain.