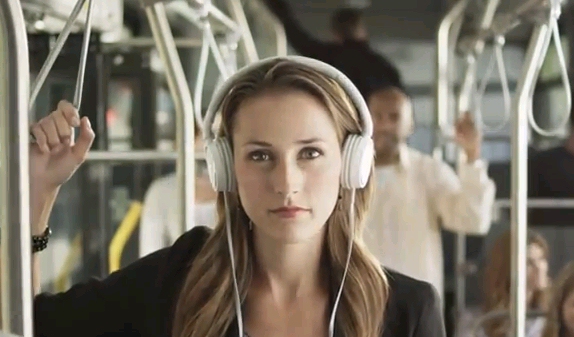 Indie authors who want to distribute and sell an e-book have hundreds of viable options. Every major online bookseller such as Amazon, B&N  and Kobo all have their own portals to submit content and sell it worldwide. Things are very different with digital audiobooks, which has quickly become a billion dollar industry. There are few options for indie authors to create an audiobook and offer it for sale.
Indie authors are facing insurmountable challenges when they want to generate an audiobook of their novel. Unlike writing a book, it is very hard to create and distribute an audio edition by themselves.
Some authors want to narrate their own books and submit it to various online retailers by themselves, after all they wrote the book themselves, how hard can it be?
The stark truth is that making an audiobook goes far beyond investing in a microphone and mixing board. For example, the sound must be consistent. Why? Consistency in audio levels, tone, noise level, spacing, and pronunciation helps give the listener a great experience. Drastic changes can be jarring and are not in keeping with a professional production. Extreme fluctuations in volume means the listener will have to keep a hand on the volume control of their listening device. This detracts from the listening experience and may lead to poor reviews and reduced sales.
An audiobook needs opening and closing credits which state the title of the book, the authors name and the publisher. The end credits merely need to say the end. The final product also needs a sample between 1 and 5 minutes in order to give a prospective listener a taste of whats to come.
If you want to submit your audiobook to Audible, Apple or Amazon and are doing it yourself, things get even more advanced. You have to record your books in segments, chapter by chapter. You simply can't record one file that is 4 hours. Each uploaded file must have between 0.5 and 1 second of room tone at the head, and between 1 and 5 seconds of room tone at the tail. Each uploaded file must be free of extraneous sounds such as plosives, mic pops, mouse clicks, excessive mouth noise, and outtakes. Each uploaded file must measure between -23dB and -18dB RMS.Each uploaded file must have peak values no higher than -3dB. Each uploaded file must have a noise floor no higher than -60dB RMS. Finally each file must be 44.1 kHz and each file no larger than 170MB.
If you don't know what any of the above actually means? Chances are you won't be able to record the audiobook yourself and instead must lean on a professional.
The most viable way to discovery content producers and sound engineers is via the Audiobook Creation Exchange. It is a platform that is run Audible, which is an Amazon company. In order to get started with ACX you have to look around for narrators that you want to do business with and make them an offer. Do you want to pay them for their efforts upon completion of the audiobook or do you prefer to split your royalties with them fifty-fifty? You will be faced with this choice before you can send them the Offer.
When the audiobook is completed it can be submitted to the Audible store. It also gets distributed on the main Amazon website and also the Apple store. In the near future Apple is moving audiobooks out of iTunes and including them in a new section on the iBookstore.
The drawback of the Audible Creation Exchange is that it is only available for US residents, with a valid tax ID number and billing address. This prevents millions of authors who reside in Canada, the United Kingdom and Europe from taking advantage of the platform and submitting content. Some people bypass this by 3rd parties who submit the audiobook on the authors behalf, but there is a severe lack of companies willing to do this.
So what happens if you don't live in the US and still want to get an audiobook produced for your novels? Luckily there are a few companies out there that are willing to do it.
This is a UK based company that does all of the production work, such as hiring producers, mixers and talent to read the book. The company distributes to Amazon, Audible and iTunes.  Royalty payments will be made on a quarterly basis through  Paypal.
This company will produce your audiobook for you or if you decide to DIY it, will help with distribution into iTunes, Amazon and Audible.  The website allows authors to browse a wide selection of professional narrators to read your book and do all of the production work. You are looking at between $100 and $200 an hour for them to record the work.
Many audiobook production companies end up charging by the hour, instead of for the final product. It makes it hard to know exactly how much you will ultimately be spending. Infinity Publishing has a standard package of $599, your book will be recorded by a professional male or female reader.
The audio will be edited to remove clicks, pops, mouth noise, stops and starts; pacing and timing will be adjusted with clean room sound inserted between all edit points. The final product will have music at the beginning and end of the program, as well as spoken credits to talk about your website and your other books available.
This company is mainly about distributing your finished product and does not really help with the actual production of it. Do you want to sell CDs of your audiobook? CD Baby can help you professionally and affordably manufacture any quantity of your audiobook on compact disc and ship them to you in a matter of days. For a quote, click HERE.
For a one-time setup fee, CD Baby will warehouse your audiobook CDs and ship them to customers around the world! You can also offer it as an MP3 download on your own website, or create a podcast that releases one new chapter per week.
The Problems with Distribution
There is a massive distribution problem when an indie author wants to try and get their audiobook out there to be sold.  Audible is the only major player for self-publishing.
Smaller companies do exist, but their footprint is really small. Open Book Audio is a fine example, they do accept content from indie authors but their website looks like it was made in 1992 and they don't have any apps to listen to the books while on the go.
I have reached out to a number of companies involved in the audiobook space and they all agree that distribution is a massive problem.  Things are so bad right now that indie authors are actively encouraged to sell the digital audio edition on their own website or via social media. How in the hell is an author supposed to get themselves out there if no one has ever heard of them and will likely never listen to their digital edition?
Room for Growth
The audiobook industry is rife with untapped opportunities for enterprising individuals. There is simply no deal of the day websites that currently exist, the best you get is the odd GoodReads post on the subject. There is no catch-all recording and distribution service for indie authors that reside outside of the US. There is no audiobook discovery service that curates lists and gets people enamored with the format.
It feels like audiobooks right now are in the same position as e-books in 2007. People are realizing there is a lot of untapped potential in the market, but everyone is waiting for someone else to make the first move.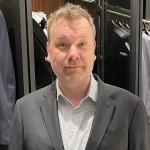 Michael Kozlowski has written about audiobooks and e-readers for the past twelve years. Newspapers and websites such as the CBC, CNET, Engadget, Huffington Post and the New York Times have picked up his articles. He Lives in Vancouver, British Columbia, Canada.