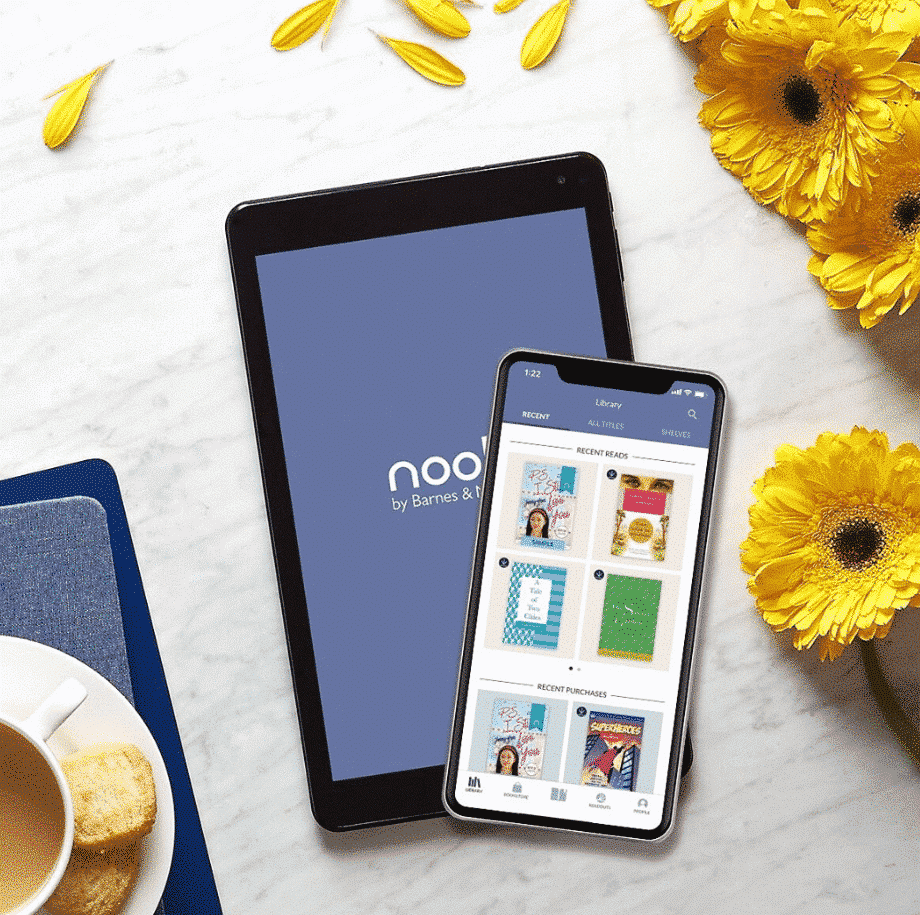 The Barnes and Noble Nook e-reader has ebbed and flowed, depending on what executive team was in charge. The company made billions of dollars during the first four years of developing a series of e-readers, tablets and selling ebooks. After the boom period, the bookseller lost hundreds of millions of dollars keeping the Nook division afloat, cutting costs whenever they could. New leadership is now putting a priority once again on the Nook and selling digital content.
Barnes and Noble has been in trouble for a very long time. The company has had 5 different CEO's in the past 7 years and various turnaround strategies have all failed. The bookseller formed a committee to explore selling the company a year ago and it paid off.  In late 2019 Elliot purchased them and took it private, delisting it from being a publicly traded company.
James Daunt is the current CEO of Barnes and Noble and Waterstones, the first guy to be in charge of two different bookstores. In a recent interview with the Bookseller, he acknowledged that he will be putting a priority on the Nook. "One of the things where I differ from my immediate predecessor at B&N is that I consider the ability to sell ebooks to be a great strength, and the company had stopped investing in Nook. That will change. We will make Nook very much part of what we do. We sell an awful lot of e-books in the US."
Over the course of the past few years there have been lots of rumors of Barnes and Noble selling off their e-reader division to a competitor. This might have occured during the previous regime, but it looks like Elliot and James Daunt want to keep the Nook aflout. I believe this is low priority right now, the big one is getting all of their stores open again and reorganizing the ways they are laid out. Daunt has said on many occasions that he wants stores to have a greater degree of autonomy, in the way things are presented and giving stores the freedom to display things the way they want, he wants B&N to abide by indie bookselling principles. This will obviously take years to rollout, but since B&N is not placating Wall Street anymore on a quarterly basis, they can take the the longview.
The first thing Barnes and Noble needs to do is bring back Nook software development back in-house and suspend ties with the Indian firm that is currently doing it. They are doing a shabby job at fixing the Nook OS on their e-readers and only issuing an update once a year. B&N also needs to issue a new device every two years, instead of four. Tech moves quickly and they need to innovate, instead of respond to current market trends.

Michael Kozlowski has written about audiobooks and e-readers for the past twelve years. Newspapers and websites such as the CBC, CNET, Engadget, Huffington Post and the New York Times have picked up his articles. He Lives in Vancouver, British Columbia, Canada.