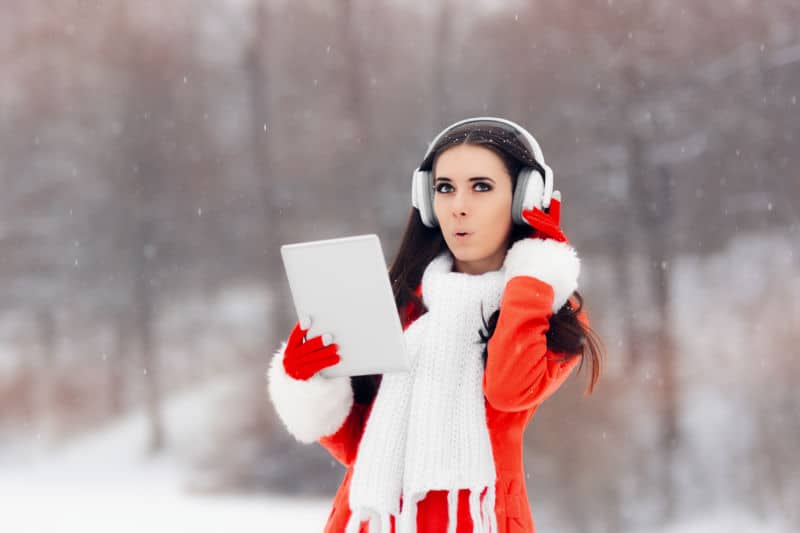 There are a myriad of lawsuits currently transpiring and could decide the fate of many digital publishing initiatives. The first is a bloody affair between Barnes and Noble and former Demos Parneros who was fired for different reasons, depending on who you talk to. The official reason was sexual harassment, but Demos claimed he was fired because B&N founder Len Riggio engineered the firing after a potential deal to sell the company fell through. Audible is also fighting the entire publishing in court for their Captions program, which would add text to audiobooks, similar to how you can watch Youtube videos and view closed captions.
In late 2018 in a bombshell lawsuit, former B&N CEO Demos Parneros is seeking $70 million in damages from the bookseller, claiming his reputation over the last 30 years is irrevocably damaged due to his firing for sexual misconduct. He claims that the allegations of misconduct against him are false, and that former CEO and B&N founder Len Riggio in fact "engineered Parneros's firing without cause" after a potential deal to sell the company fell through, and that B&N's announcement was false.
The lawsuit takes particular aim at the founder of Barnes and Noble, Len Riggio's management style, alleging that he set "an unprofessional tone at B&N." The complaint includes a long list of disparaging comments Riggio allegedly made toward other executives. In addition to blasting Lindstrom as not being "a real CFO," the complaint alleges that Riggio called a former chief merchant "flawed" and potentially "schizophrenic." The president of a B&N division was allegedly described as a "head case" by Riggio, and "dead wood." Parneros said that given the abusive corporate culture created by Riggio "the bogus nature of the allegations of cause for firing Parneros are even more obvious."
In its countersuit, Barnes & Noble said Parneros' lawsuit "downplays what occurred," and that the company should recoup his salary, bonus and other benefits during the period of his "disloyal conduct" and cancel his outstanding equity awards. According to the countersuit, Barnes & Noble has received "additional complaints about Parneros' inappropriate behavior toward women" at the company since his termination. Barnes & Noble declined to elaborate.
This case is still ongoing. Just this week a federal judge has ordered a pre motion conference after Barnes & Noble attorneys late last week told the court they would move for summary judgment on the two most contentious claims filed by former B&N CEO Demos Parneros in his lawsuit against the retailer—the claims for defamation, and for "breach of good faith."
This case will likely drag on well into 2020 and might not see a resolution until 2021. It is a good thing Barnes and Noble is under new ownership and the ship seems to be righting itself.
Audible
In July Audible announced a new program they were developing called Captions, that was poised to launch in September. The new audiobook system is currently in development and will work with their mobile apps for Android and iOS. When you are listening to an audiobook it will display text on the screen and each word will be highlighted as it is being narrated aloud. It will have a dictionary system to look up words on the fly and also a lookup feature for Wikipedia. There is a built-in translation service to look up individual words in an alternate language, such as Spanish.
Immediately the Association of American Publishers and Authors Guild went berserk, saying that this system is going to violate all of their copyrights. Chronicle Books, Hachette Book Group, HarperCollins Publishers, Macmillan Publishing Group, Penguin Random House, Scholastic, and Simon & Schuster filed a lawsuit against Audible, by way of the AAP.
The complaint filed with the Court asserts claims of willful copyright infringement against Audible and documents the company's efforts to take for itself cross-format features that incorporate both audio and electronic text, outside of the careful decision-making, financial participation, copyright protection, and quality control of copyright owners. Moreover, the captions risk an error rate that stands in stark contrast to the high quality and carefully-proofed eBooks that publishers produce, and for which they acquire exclusive electronic rights. The complaint contrasts Audible's machine-generated text with existing offerings, including Audible's own "Immersion" feature, which also provides text and audio simultaneously, but operates lawfully—and without errors— due to the permission, cooperation, and financial participation of the books' underlying creators.
Audibles main argument is that their system is protected by fair use. Audible says its software sends the audio file to Amazon's servers for transcription, then stores the full transcript on the user's device. However, Audible takes precautions to make sure the user can only view a few words of the transcript at a time—and only synchronized to the audiobook. These limitations bolster Audible's fair-use case because the transcript is a poor substitute for an e-book if it can only be viewed at the speed the audio file plays. If somebody increases the default audiobook playback speed to 2x or 3x, the text would scroll back too fast to be read properly.
Audible argues that the technology has substantial public benefits. It can help people with learning disabilities or limited hearing to better understand audiobooks. It can aid people learning a new language. And it can help a growing number of teens who have grown accustomed to watching online videos with captions on—and would benefit from listening to audiobooks the same way.
Earlier this month, judge Valerie Caproni rejected Audible's request for a settlement conference to be overseen by a federal magistrate judge. In September, Audible insisted the court should reject the copyright lawsuit, arguing it is a contract issue instead.
Last week lawyers for Audible say the legal action against its Captions programme could soon be over after making a proposal that could "moot" the ongoing lawsuit. "Audible has made a proposal to plaintiffs concerning a potential final resolution of the lawsuit. Audible believes this proposal moots the lawsuit. Plaintiffs are considering that proposal but have not yet responded. Accordingly we respectfully request that the court suspend consideration of the pending motions for a week in order to preserve the status quo pending the parties' discussions. We will advise the court of the progress of the of those discussions on or before October 30, 2019."
This situation will not likely resolve until sometime in 2020 and Captions might just have an opt in feature for publishers and will play royalty free content.

Michael Kozlowski is the Editor in Chief of Good e-Reader. He has been writing about audiobooks and e-readers for the past ten years. His articles have been picked up by major and local news sources and websites such as the CBC, CNET, Engadget, Huffington Post and the New York Times.