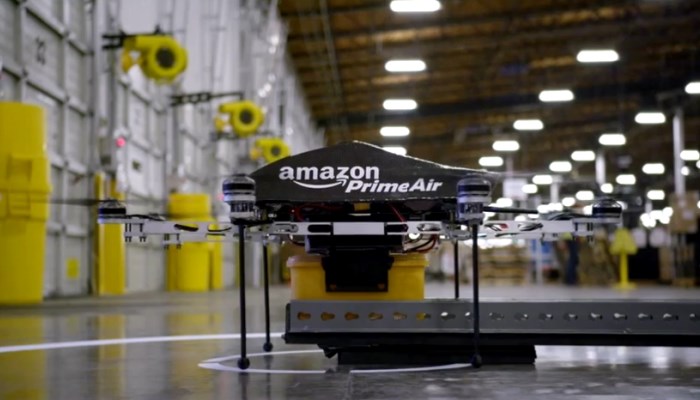 Amazon's CEO Jeff Bezos initially unveiled the plans for Amazon's Prime Air drone delivery service as a way to keep up with the speed of business. Unfortunately, as with all government agencies, the Federal Aviation Administration moves at the speed of the proverbial turtle wading through peanut butter.
The crux of the problem seems to be that the design and proposal Amazon submitted for FAA approval–approval that arrived just last week–is now so far outdated that the retailer isn't even testing with it anymore. Noteworthy is the fact that the proposal was simply for regulatory permission to test the drone, not actually fulfill consumers' orders with it.
One of the other frustrating factors in this issue is that Amazon has been able to conduct drone delivery tests in other international markets, something that the FAA is quick to point out is an unfair comparison. In statements on this issue, officials from the FAA have pointed out the vast difference in air traffic congestion in the US versus other countries, which is somewhat easy to believe given the geographical size of the country, the sheer numbers of commercial flights per day, and the lack of a solidly reliable and convenient train network.
Amazon planned to use the drone delivery service over a variety of lower distances, but the original FAA proposal required a direct line of sight between the drone operator and the vehicle, something which pretty much defeats the purpose of the drone. This would basically require a truck driver to pull over on the side of the road, take a package from the back of the truck, and fly it by remote control airplane to someone's doorstep. One other proposal from the FAA will require a commercial drone to fly no higher than 500 feet. As remote drone operation is already a reality and five hundred feet can propose a problem for city or earth structure operation, Amazon has obviously taken issue with these measures as well.
Mercy Pilkington is a Senior Editor for Good e-Reader. She is also the CEO and founder of a hybrid publishing and consulting company.