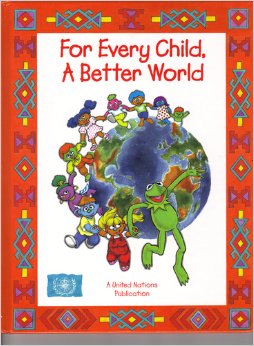 A Wisconsin school board member wants to ban a book written by Jim Henson in kindergarten classrooms because it's too graphic about poverty. Their main concern is that the book features drawings of suffering children, including one of a kid living in a box in the rain.
"I just have concerns that it's too graphic, even though these are Muppets characters," said school board member Mary Carney.  "Unfortunately in this world there is a lot of war and strife and poverty; I understand that. I just don't know how appropriate that is to be teaching that to 5-year-olds."
There will be a big vote that will occur next month that will vote to ban the book in every single school with a kindergarten program in the State of Wisconsin.