Cracking the Nazi Code, a historical spy story from author and philosophy professor Jason Bell, has been optioned by Toronto-based Wildling Pictures to be turned into a feature film.
Cracking the Nazi Code depicts the story of Canadian Winthrop Bell (no relation to the author) who worked as an MI6 secret spy. In his "cover-life," Dr. Winthrop Bell was a Harvard philosophy professor and wealthy businessman originally from Halifax. However, he also had another identity as "Agent A12". Bell was among the first to see the daunting threat Adolf Hitler and the Nazis posed to the world.
The book opens in 1919, telling the story of Bell's time as an MI6 operative and how he evaded gunfire and pursuers to expose a surfacing Nazi conspiracy in the wake of the end of World War I. The book then jumps to the year World War II broke out, 1939, and dives into how Bell's specialty in espionage was critical for helping to circumvent and foil Nazi agendas.
Almost six decades after his death, Winthrop Bell's incredible story is finally coming to light. Cracking The Nazi Code has received high praise. Peter Mansbridge, former chief correspondent for CBC News and anchor of The National shared, "I love books that promise 'untold stories.' This one does, and it delivers. Who knew that a Canadian was the first to warn the world what the Nazis were up to and to do it years before anyone else was even talking about Nazis? Winthrop Bell is a name you should know, and thanks to Jason Bell and his deep dive research, you now will."
When asked about the project, Matt Code, Producer and President at Wildling Pictures said,"This unique book tells the story of Winthrop Bell's incredible, life-saving work, which alerted world leaders of Hitler's plan. We were drawn to the book by the opportunity to tell a Canadian spy story and thrilled to find a story spanning multiple decades and unravelling little-known parts of history both in Canada and the World."
Screenwriter Adam Yorke, best known for Canadian thriller See For Me, has been tapped to adapt the novel.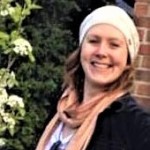 An avid book reader and proud library card holder, Angela is new to the world of e-Readers. She has a background in education, emergency response, fitness, loves to be in nature, travelling and exploring. With an honours science degree in anthropology, Angela also studied writing after graduation. She has contributed work to The London Free Press, The Gazette, The Londoner, Best Version Media, Lifeliner, and Citymedia.ca.