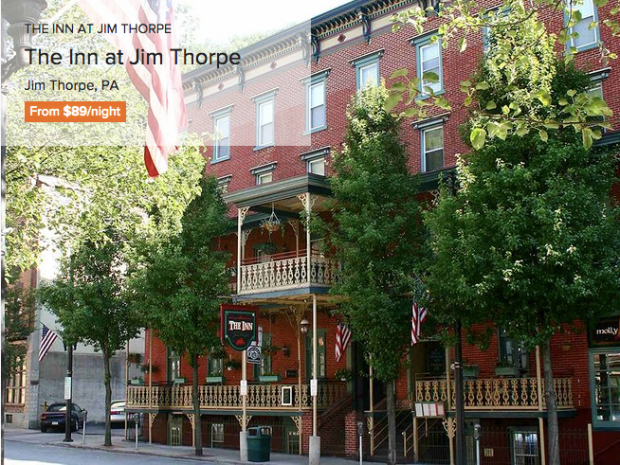 Amazon has just gotten serious about its years-long venture into travel offers with the rebranding of its previous travel deals as Amazon Destinations. With the new website and its tie-in to its Amazon Local deal site, Amazon Destinations (like so many other things that Amazon has taken on over the years) is looking to change up how consumers book their travel plans and how hotels and resorts offer special discounts.
In the past, Amazon's travel offers relied on "flash" deals, meaning it was more like a warehouse for hotels to dump unused hotel rooms and try to spin a buck out of it. These deals enticed the last-minute traveler, but didn't really have any focus. It was more like a one-time discount would pop across the customer's screen, and if he happened to have time to go out of town that weekend, everybody would benefit.
Amazon Destinations is trying to make that effort a little more focused and mindful of consumers' planning ability. One of the chief differences between this type of travel search and some of the more well-known names in the industry is the "near you" aspect to it. Amazon Destinations isn't the site for you if you're trying to book a trip to Europe next fall; it's more like a site that wants to stay on your mobile phone so you can book a last minute fun trip in your state or region. It would be great if Amazon could go back to its roots and somehow connect its new travel focus with the lagging travel book industry, focusing on some of the more out of the way destinations that this site lends itself to.
Of course, the major difference between Amazon Destinations and sites like Orbitz, Expedia, or Travelocity is that lack of airline and other transportation options. That long-distance aspect isn't Amazon's focus, as they're more interested in the "close to home" spur-of-the-moment getaways and how they can help consumer spend money closer to their regions. That's why hotels and resorts are participating in this venture, along with the new reviews that Amazon is famous for offering on all of its products. But who knows…with the recent FAA approval of Amazon's Prime Air drone delivery tests, maybe drone travel is in the works? It's crazy enough to be an Amazon idea, that's for sure.
Mercy Pilkington is a Senior Editor for Good e-Reader. She is also the CEO and founder of a hybrid publishing and consulting company.