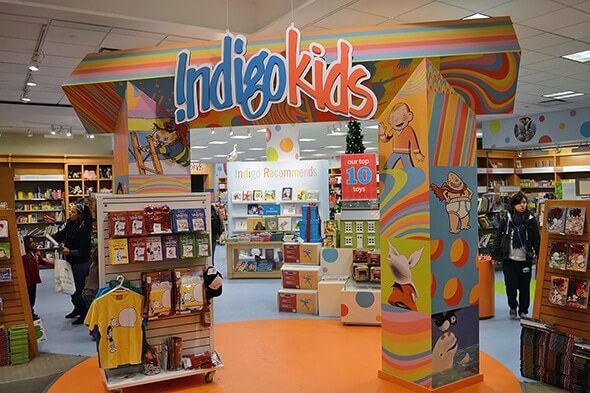 Chapters Indigo, the largest bookstore chain in Canada is doing quite well. In the last three months they have increased sales by over 7.7%, primarily due to general merchandise. Revenue rose to $193.1 million, up from $184.9 million a year ago.
In the last few years Chapters/Indigo has restructured their business and transformed into a "cultural department store." This includes brands like American Girl, and internal initiatives such as an expanded Indigo Kids section and Indigo Tech, where they sell Apple products and e-readers.
"All key metrics remain positive, which allows us to feel confident about our ability to drive continued revenue growth, improved profitability and further customer affection for our brand," chief executive Heather Reisman said in a statement.