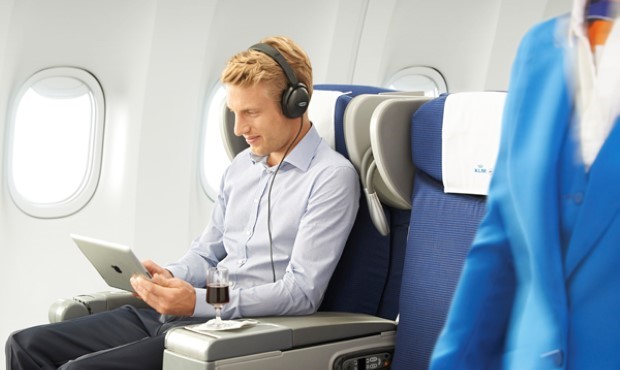 In late 2013 the FAA amended their policy to allow e-readers and tablets to be used gate to gate. It took almost a full year for the vast majority of airlines to officially adopt electronics usage but this year was the first major holiday season where travelers were able to read their e-books, digital magazines and newspapers in all phases of air travel.
Since the travel restrictions on e-readers, tablets and smartphones were lifted over 31 airlines have adopted the use of electronics and those companies account for 95% of all commercial traffic in the US.  Australia, Canada and most of Europe have also relaxed their restrictions on the usage of electronics on flights, but exact numbers on airline adoption rates are unknown.
Many airlines have rushed to offer e-Book, digital magazine and digital newspaper services in their lounges and computer terminals aboard the aircraft.  The intention behind most of these moves is to sell digital content to travelers and earn commissions on the sales.  Others give the content away for free as an added incentive to book your travel with them.
Jetblue partnered with HarperCollins to provide excerpts from a selection of bestselling eBooks, and each digital sample will include buy buttons to a variety of retailers. Excerpted titles include Flesh and Blood by Patricia Cornwell, Yes Please by Amy Poehler, Endgame: The Calling by James Frey and Nils Johnson-Shelton, and Pete the Cat and His Magic Sunglasses by James Dean. Purchased titles are synced automatically via WIFI to a users reader or tablet.
Newspaper and Magazine company PressReader offers their content in Virgin Australia lounges, which allows guests to access over 3,000 publications. They have also ironed out an agreement with flyDubai to have about a hundred papers available in the in-flight entertainment system to read in the air. Prior to takeoff guests can use their own devices to download thousands of issues for free and can read them whenever they want.
Although travelers have and airlines have been quick to embrace e-reading on air flights, the 60,000 person strong Association of Flight Attendants has filed a lawsuit against the FAA. In a legal filing they said that the FAA "acted improperly" and failed to follow proper protocol implementing the changes. A lawyer for the Association of Flight Attendants has argued that portable electronic devices distract passengers from safety announcements and can "become dangerous projectiles."
Its doubtful whether or not the lawsuit has any merit, the three judges presiding over the case are not going to countermand the relaxed restrictions. In a recent statement by Judge Harry T. Edwards he said "Airlines have always had discretion on how to handle this."
U.S. airlines carried 574.3 million system wide (domestic and international) scheduled service passengers during the first nine months of 2014. Exact statistics for the holiday season should be available within the next month. According to Twitter and Facebook social metrics, many travelers were very happy with being able to use their electronics gate to gate this year. Listening to music while taking off and landing remained one of the most popular ways travelers alleviated the stress of flying.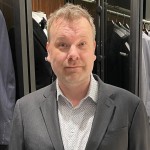 Michael Kozlowski has written about audiobooks and e-readers for the past twelve years. Newspapers and websites such as the CBC, CNET, Engadget, Huffington Post and the New York Times have picked up his articles. He Lives in Vancouver, British Columbia, Canada.