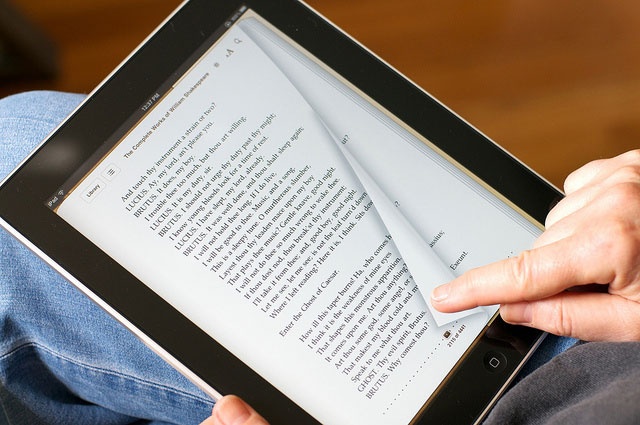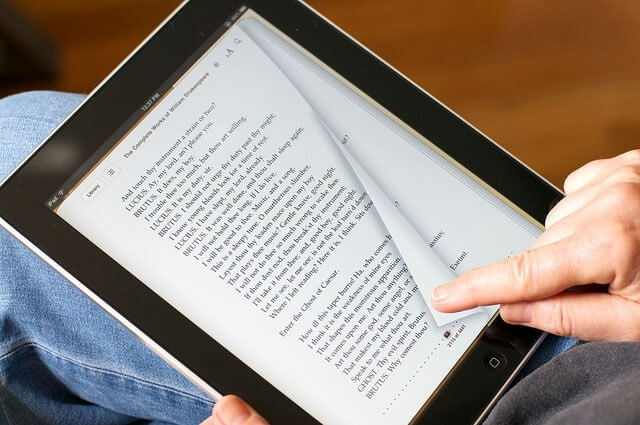 Apple has quickly become a major player in the smartphone and tablet business. Their devices are everywhere and their constant marketing campaigns always generate buzz. One of the big reasons why people have gravitated towards Apple products was the sheer amount of apps available. Amazon, B&N, Kobo and Sony were all early adopters and generated a lot of money with in-app purchases. In 2011 this all came crashing down and Apple has proven themselves to be an enemy to the publishing industry and e-book lovers, the world over.
The first iPhone debuted in 2007 and the iPad 1 came out April 3, 2010. These devices quickly gained support because of the sheer amount of content you could download. You could download digital magazines with Zinio, Newspapers with PressReader and e-books with Amazon, Barnes and Noble, Kobo, Sony and a slew of others.
In Febuary 2011 Apple revised their terms in the App Store, which required companies to give Apple a 30% cut on in-app purchases. In the past, e-reading apps Kindle, Nook, and Kobo have avoided paying the cut by sending customers to a Web-based interface outside the app.
This change basically made it impossible for e-book retailers to continue operating its apps under the new terms without losing money. The date this change came into effect, all of the big companies selling e-books pulled the ability to buy content within their apps.
Amazon, Barnes and Noble, Kobo, Google, Sony and other companies pulled in-app purchases for a number of reasons. Chiefly, was due to their roles in selling books. All of these companies basically act as agents, selling books. They don't make a lot of money per each sale, after the publisher gets their cut. Giving Apple 30% would basically result in them making little to no money. The second was that these companies sell such as large volume of books, that it would empower Apple way too much.
In July of 2011 then CEO of Kobo Michael Serbinis said in an interview "Aside from not having any links to an e-bookstore, you can't even mention your Web site or explain to readers from within the app how to purchase books and get them onto the device. It's very simple to do, but some people downloading the app for the first time might not figure it out."
At the time, readers were up in arms about not being able to buy books within apps anymore. If there was any lasting cultural effect that Apple provided us, was that if it doesn't have an app, people aren't going to use it. Apple relegated all of the e-book sellers to having apps, but no content.
If you turn on your new iPhone 6 Plus or iPad Air 2, likely you would have noticed the iBooks app. It comes installed on every new device and the reading app can't be deleted. This is Apple's own digital platform to sell books and that can purchased immediately in the app. This competitive advantage is paying off. According to a Digital Book World report in 2014, Apple has a 24% market share for e-books in the US.
"Apple is our No. 2 e-book retailer over the past year – and a strong No. 2," said Matt Cavnar, co-founder of Vook, which distributes about 5,000 ebooks for authors, small- and medium-sized publishers and its own publishing operations. According to Cavnar, Apple is paying a lot more attention to what Vook's author and publisher clients are doing and capitalizing when possible.
I am an Apple user, I have an iPhone 6 Plus, iPad Air and Apple TV. I find the synergy between purchased content is the best that's available in Canada. On the flip side, I never make impulse book purchases because I can't use Amazon or Kobo. There was a time when I was spending thousands on comics from Comixology, then Amazon bought them and removed in-app purchases. I never bought a comic from them again.
I often wonder if the lack of selling e-books on the Apple platform is what resulted in Kobo getting acquired by Rakuten, because they couldn't make it on their own. Or if Barnes and Noble could have become a major e-book juggernaut, if they could continue selling e-books on the Apple platform.
In the end, I think Apple has been horrendous to serious readers. Unless you jump through a lot of hoops, you aren't buying an e-book easily. Certainly the ability to make impulse purchases is next to nil. The only way you can easily buy the latest fiction novel is from Apple. I am sorry to say I like Amazon and Kobo better.

Michael Kozlowski is the Editor in Chief of Good e-Reader. He has been writing about audiobooks and e-readers for the past ten years. His articles have been picked up by major and local news sources and websites such as the CBC, CNET, Engadget, Huffington Post and the New York Times.