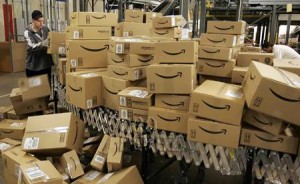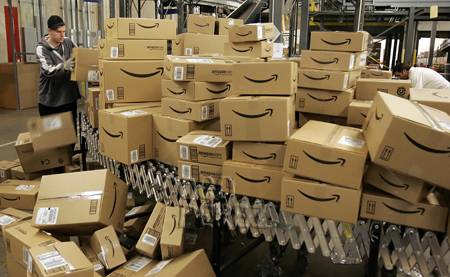 Amazon, the world's largest online retail bookseller, has long enjoyed the status as the company that everyone loves to hate. Its nickname among some in the publishing industry as the "Evil Empire" might even seem well-earned considering its exponential growth over a short period of time and its ability to dominate in a wide variety of publishing and consumer service industries. Of course, the news almost every month that the corporate giant is expanding into a whole new field–expansion into online art galleries and print newspapers during these few summer months alone–must have industry watchers more than a little frightened. Everything Amazon touches seems to turn to gold, at least on the surface.
But there is one nagging question. If everyone hates Amazon so much, how did they get so big?
If there is a general sneer for the retailer and its business practices, are the consumers hypocrites? Are people actually blasting the online retail king in strongly worded and venomous blog posts, articles, and–like the recent threatening rant from the CEO of the American Booksellers Association–open letters, then staying up late at night to place their orders under the cloak of darkness in order to get free shipping on orders over $25?
Certainly, the concern that Amazon was going to be the death of brick-and-mortar bookstores was valid. Who was going to patronize the indie bookstore when Amazon could offer practically every book ever printed, and do it with overnight shipping? But while it's very noble to envision customers making a conscious choice to support their local indie bookstore over a corporate overlord–one that has a program in place to hire work-at-home disabled American soldiers and their spouses, incidentally–not all of us have that option. I, for one, live in an area whose nearest bookstore is in the next town, a bookstore that is…yes…another major chain retailer, one who refuses to stock self-published titles.
Of course, that self-publishing access is truly what's behind so much of the anger lobbed at Amazon. By stripping a centuries old publishing industry of its ability to control everything from the price of books to what titles make their way in front of readers, Amazon made some powerful enemies, even to the point that federal laws were broken to try to bring down the Evil Empire. Amazon was even criticized for its traditional publishing arm, notably for changing the model under which it paid its authors, abandoning the time-honored and tired quarterly payment system in favor of paying its authors their royalties once a month, just like it pays its self-published authors.
Where critics may actually have some merit is in Amazon's tax woes. For its part, Amazon has faced issues with sales tax collection to the point that many states began calling their litigation attempts the Amazon Tax. Why not the Overstock.com Tax? Why not the Tiger Direct Tax? And while it admittedly might be lip service on the part of their public relations teams, Amazon has stated repeatedly that it will comply with sales tax regulations when Congress passes a nation-wide tax bill for online retailers. Like it or not, Amazon has operated within the tax law as it currently stands, and yes, the retailer cancelled affiliate status in states that used those affiliates to claim a physical presence in the state. Amazon has said it and it bears repeating: it cannot be expected to adopt fifty different sales tax codes, and it will comply when the government creates a uniform regulation for the entire country.
Of course, that doesn't answer why Amazon has somehow skirted the tax law in Europe, a fact that indie retailers are seething about. While those allegations may also have merit, the governments have apparently agreed to look the other way. Just like they did for Google, Apple, and other foreign entities.
So is Amazon really the bad guy for not being better than other corporations? If they are operating the same way as the other major retailers that American consumers enjoying patronizing, why are they so bad? Are they somehow obligated to be more noble than their industry counterparts?
It would be interesting to know if any of the many vocal critics of the online retailer have Amazon accounts and therefore contributed to birth of an empire.
Mercy Pilkington is a Senior Editor for Good e-Reader. She is also the CEO and founder of a hybrid publishing and consulting company.