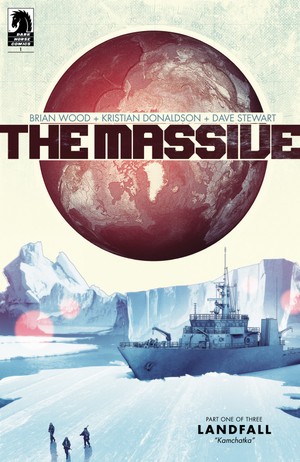 Tis the week before Comic-Con, and comics publishers are busy churning out press releases and finalizing last-minute plans. Maybe that's why there don't seem to be a lot of digital comics bargains this week.
ComiXology, which usually has a couple of good 99-cent sales, has just one up on their header right now: Vampirella. (That's not quite true—if you act fast, you can get a limited run of Fantastic Four comics for 99 cents, but that sale ends Friday night.) All their other featured comics are full price.
Dark Horse comes through, though, with a sale on their creator-owned comics. The lineup includes Jennifer Blood and Garth Ennis's The Boys, which are published by Dynamite but sold through the Dark Horse storefront, as well as The Goon, Hellboy: The Storm, The Massive, and Mind MGMT. There's plenty of good reading there, and in the case of Mind MGMT, the single-issue comics (priced at 99 cents for this sale) include short stories that aren't in the collected editions.
Viz Manga continues their weekly specials—every Monday they mark down two volumes of three different series. This week they are D.Gray-Man, From Far Away, and Jiu Jiu. I loved Jiu Jiu, the story of a demon-fighting girl and her two wolf familiars, one black and one white, who can transform into teenage boys when they want to complicate her life.
Viz is also offering a pretty good discount on its digital magazine, Shonen Jump: $19.99 rather than $25.99 for a one-year subscription, through July 14.
That's it for this week, but hopefully the Comic-Con announcements will bring plenty of tie-in sales.

A former book editor and newspaper reporter, Brigid Alverson started MangaBlog to keep track of her daughters¹ reading habits and now covers comics and graphic novels for Comic Book Resources , School Library Journal, Publishers Weekly Comics World, Robot 6, and MTV Geek. She also edits the Good Comics for Kids blog at School Library Journal. Brigid was a judge for the 2012 Eisner Awards. Send her an email to wordballoons@gmail.com