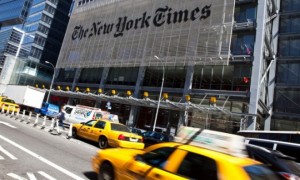 One of the major institutions among news outlets has invariably been The New York Times, a respected position they've held for a long time. But as newspapers around the country shutter their doors and throw in the towel to the online and mobile digital news, the NYT isn't going down without a fight.
Part of their efforts have been an in-depth understanding that their customer base is changing, as is the needs of those customers for news and information. From the initial paywall program that allowed readers to access a pre-determined amount of free content per day, to its soon-to-be implemented new digital offerings, the paper's leadership has done a fairly effective job of analyzing the industry and following right along.
Two new digital programs, one officially called "Need to Know" and the other only casually referred to as "Need to Read" in a corporate memo, will offer readers a lower cost, higher value set of information. For a smaller subscription fee, digital readers can access the top highlights of the day on their mobile devices through the "Need to Know" subscription. Alongside that, what executive editor Jill Abramson only lightly called "Need to Read" will be more of a digital magazine with enhanced features, but without quite the depth of reading the Times' existing The New York Times Magazine.
While the NYT has already rolled out features like additional digital content over and above the price of a subscription in a value-added move to encourage subscribers, the paper will also be offering stand-alone digital content that won't require a paper or online subscription the main content. How much the readers respond to the increased amount of content at a lower price, and the convenience of reading material created specifically for mobile devices, remains to be seen once the programs launch throughout the remainder of the year.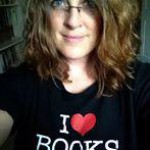 Mercy Pilkington is a Senior Editor for Good e-Reader. She is also the CEO and founder of a hybrid publishing and consulting company.