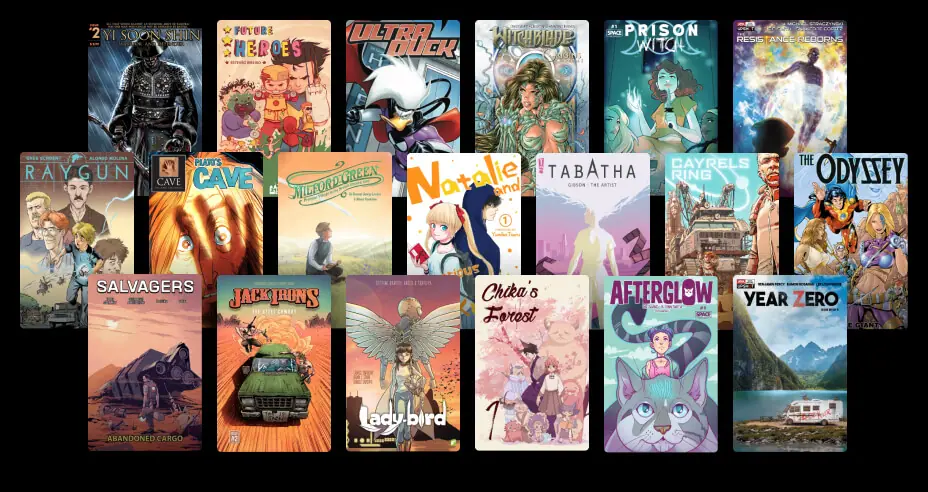 Image credit: globalcomix
Earlier this year, GlobalComix – a popular digital comics platform – relaunched its desktop portal. Now, the company has announced its plan to launch a mobile app by the end of 2023. The company has already launched the public beta version of the app, available in the iOS App Store for Apple users. The Android version is coming very soon.
Although many features are missing in the beta version, GlobalComix wants people to try it out and provide feedback. Some key highlights of the app are:
Better discovery: Open the app and scroll down to discover curated and automated lists of 40,000+ releases.
Outstanding reading experience: You can customize your reading experience the way you want – Single or double page, vertical or scroll, or fit to width. Users can also try panel-to-panel mode, which the company is still improving.
Advanced filters: The app brings many ways to let you search, sort, and filter, making it easier to find exactly what you're looking for.
Track and organize: Create your own library of favorite comics, track your reading, and pick up where you left off with your last read.
GlobalComix was founded by Christopher Carter and Alessio Deiana in 2017. The platform has emerged so fast, with many major publishers, including Boom and Archie, collaborating with it. It's becoming one of the major digital comics alternatives for publishers after Amazon's debated move to de facto shutter the Comixology service.
GlobalComix is preferred for promoting its user-uploaded portal for small publishers. As a result of Comixology's implosion, some players are continuing digital comics sales and original content. For instance, Omnibus is a digital comics platform launched this year, and it has also ramped up its game.
Navkiran Dhaliwal is a seasoned content writer with 10+ years of experience. When she's not writing, she can be found cooking up a storm or spending time with her dog, Rain.