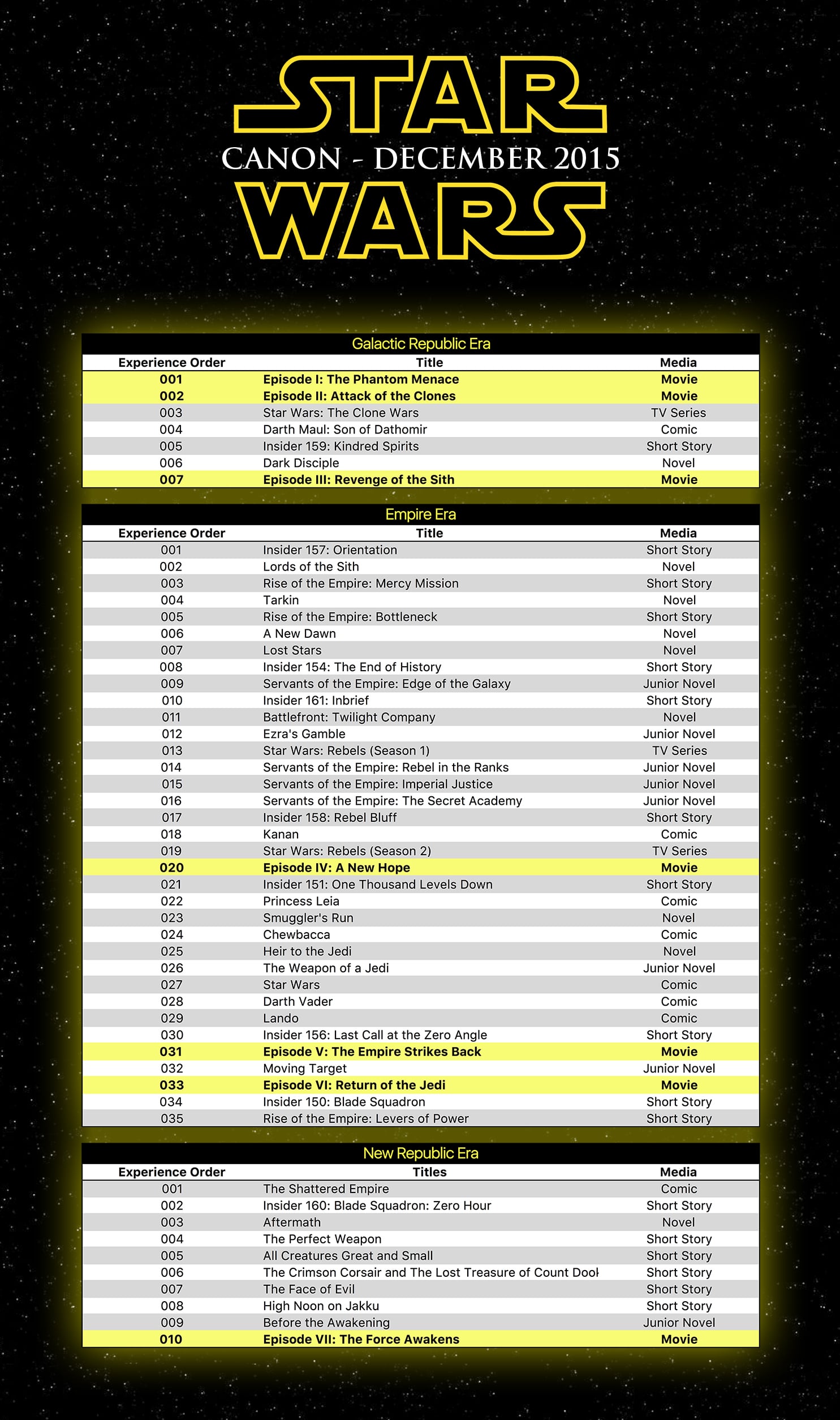 In April 2014 Lucasfilm and Disney Publishing stated that the existing expanded universe no long happened. Any of the books and comics that transpired after Return of the Jedi are no longer considered canon. 17,000 characters in hundreds of books are all officially purged.
The entire Star Wars community was up in arms when Disney said the EU is no longer canon. It was a bitter pill to swallow for Timothy Zahn, who was best known for his trilogy of books after Return of the Jedi. Heir to an Empire which focused on Grand Admiral Thrawn and Luke's future with Mara Jade.
Comic book publisher Dark Horse has been heavily involved in the Star Wars universe for the last decade. On December 2014 they bid adieu to 28,353 pages of comics and the Star Wars license was transferred to Marvel, a subsidiary of Disney.
So what books are canon and what books are not? It can be daunting task in figuring it all out, lucky Good e-Reader has a comprehensive list that features everything that Disney now considers canon.