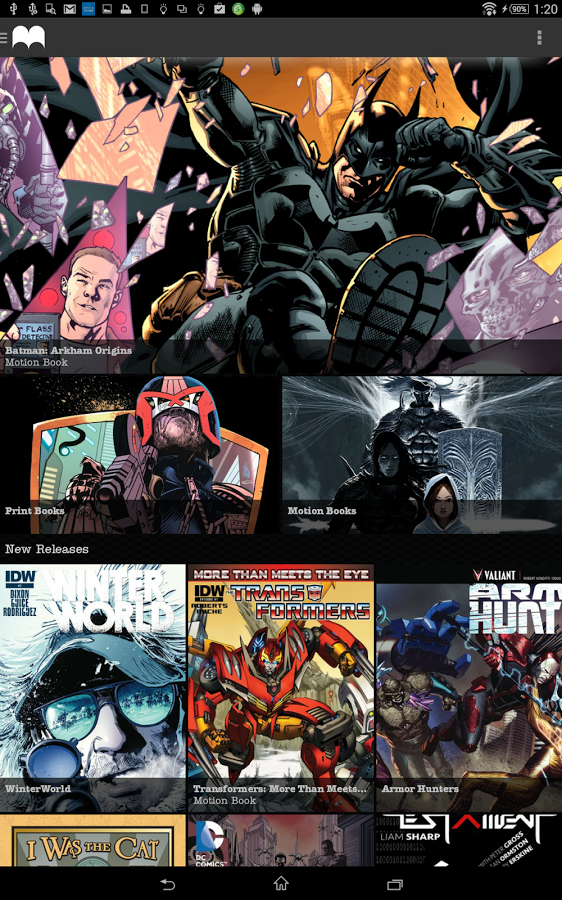 Motion comic pioneer Madefire has just released their digital comic book reader and store on Android. The company offers a slew of free content from DC, IDW, Dark Horse, Valiant, Oni Press, Top Cow, Liquid Comics and popular properties such as The Transformers and Angry Birds are all available.
The main selling point behind Madefire is the ability to showcase animations, transitions, video and sound. It is similar to the Comixology Guided View technology, the way each frame is animated.
Although Madefire doesn't have the publishing deals that Comixology does, it still allows in-app purchases, a feature that Amazon removed from Comixology on iOS and in part from Android. Madefire has been dealing with the DeviantArt community as an avenue to hook up artists with writers and designers. Earlier this month they unveiled their brand new Motion Tool for indie writers to design their comic and publish it fairly quickly.
The Android App gives users a brand new comic book experience that is really worth checking out. You can download it from the Good e-Reader App Store for free.