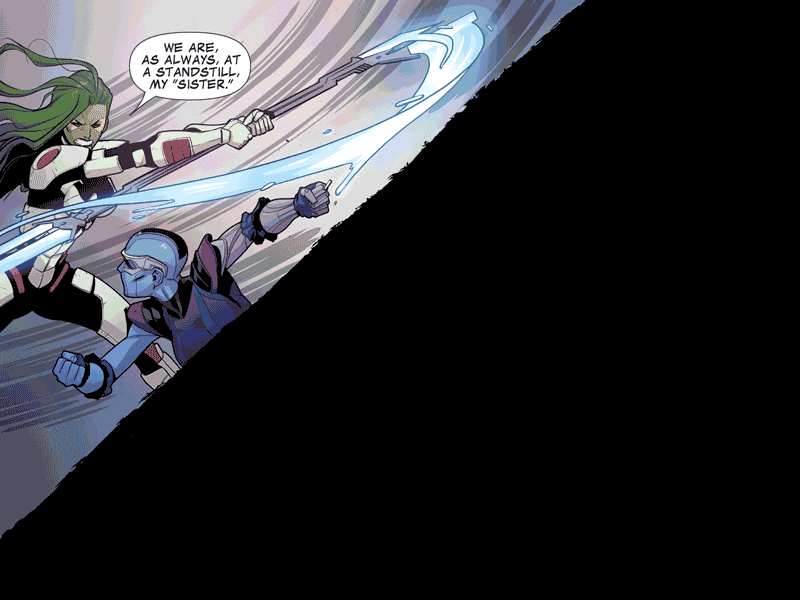 Marvel Unlimited is one of the most successful digital comic book platforms in the world.  Comics older than six months are automatically added and for a low monthly fee you can read as many as you want. Today, Marvel has just announced that their animated Infinite comics are now included into Unlimited.
Taking full advantage of the latest technology, Marvel Infinite Comics push the boundaries of what's possible with digital comics. Showcasing new storytelling possibilities and techniques while still staying true to the medium's greatest strengths. Dive into the Marvel Universe and the Marvel Cinematic Universe through these exciting new issues!
The following Marvel Infinite Comics are available through Marvel Unlimited now, with more due to be added in the future!
All-New Captain America: Fear Him Infinite Comic #1-#4
Amazing Spider-Man Cinematic Infinite Comic
Amazing Spider-Man: Who Am I? #1-#12
Avengers: Age of Ultron Prelude – This Sceptre'd Isle Infinite Comic
Avengers: Millenium Infinite Comic #1-#6
Daredevil: Road Warrior Infinite Comic #1-#4
Deadpool: The Gauntlet Infinite Comic #1-#13
Guardians of the Galaxy Infinite
Guardians of the Galaxy Infinite Comic #1-#4
Infinity: Against The Tide Infinite Comic #1-#2
Iron Man: Fatal Frontier Infinite Comic #1-#13
Marvel's Ant-Man – Scott Lang: Small Time MCU Infinite Comic
Marvel's Captain America: The Winter Soldier Infinite Comic
Marvel's Guardians of the Galaxy Prequel Infinite Comic
Original Sin: Secret Avengers Infinite Comic #1-#2
Thanos: A God Up There Listening #1-#6
Wolverine: Japan's Most Wanted #1 – #13
X-Men '92 #1-#3