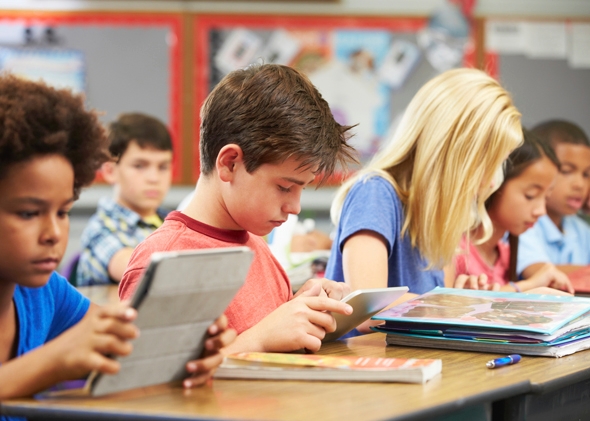 Selling e-books in Europe is challenging, since the VAT rules keep changing. Amazon, Barnes and Noble, Kobo, Google and Apple used to be based out of Luxembourg to sell their digital books, since they could get away with charging 3% VAT on e-books in every country in Europe. On January 1st 2015 the European Commission mandated that VAT will be payed based on where the buyer is located and not the seller. The United Kingdom, for example has a 20% VAT on e-books but does not charge any tax at all on print. Why is there such a price difference between digital and print? This is primarily because according to EU law, reduced VAT rates can apply only to goods, not e-services.
Fundamentally e-books have no clear path of ownership because they are licensed to a particular user. When you "purchase" a title from Amazon, Apple, Google or Kobo you are entering into a complex agreement where the company acts as an agent on behalf of the publisher.
Some countries, such as Poland, are not just sitting back and letting the gulf between print and digital widen further. A number of Polish judges have petitioned the European Court of Justice to look into making the e-Book VAT mirror print.
Every European country has different rates of VAT that it charges for digital and print. This has become increasingly difficult for schools, colleges and universities to invest into e-textbooks and e-books in an meaningful way. Most institutions of learning cannot build an effective e-book library due to the exorbitant cost and this has resulted in massive print collections.
In North America there are plenty of players in the $14 billion dollar e-textbook business such as Chegg, Vitalsource and Yuzu.
When it comes down to it, at least in North America it makes sense for schools to invest in digital. Apple, Aruba Networks, Chegg, Discovery Education, Idaho Department of Education, Houghton Mifflin Harcourt, Inkling, Intel, Knewton, Kno, the LEAD Commission, McGraw-Hill, News Corp, Pearson, Samsung, Sprint, and T-Mobile talked recently collaborated with the FCC for a meaningful report. They found that a traditional learning environment, including traditional textbooks, paper, technology and connectivity, costs an estimated $3,871 per student per year. Whereas a learning environment today, including digital learning content, devices,
technology and connectivity, costs an estimated $3,621 per student per year.
Meanwhile in Europe there are hardly anyone participating in digitized textbook arena. When countries such as Poland try and make sweeping changes they devote a paltry $1 million US to the entire educational system, which is just enough for 62 e-textbooks per school. Obviously this is not enough to be even a drop in the bucket.
I think schools, colleges, universities and libraries should be exempt from VAT in order to encourage them to invest into digital and allow students to be able to buy and read them on their Android, iOS or e-reader. It would be far easier to coordinate on a government level some sort of VAT exemption then to try and reverse the decision that e-books are a service and not a product. Not only would this be good for the entire educational system but the European startup scene.

Michael Kozlowski is the Editor in Chief of Good e-Reader. He has been writing about audiobooks and e-readers for the past ten years. His articles have been picked up by major and local news sources and websites such as the CBC, CNET, Engadget, Huffington Post and the New York Times.