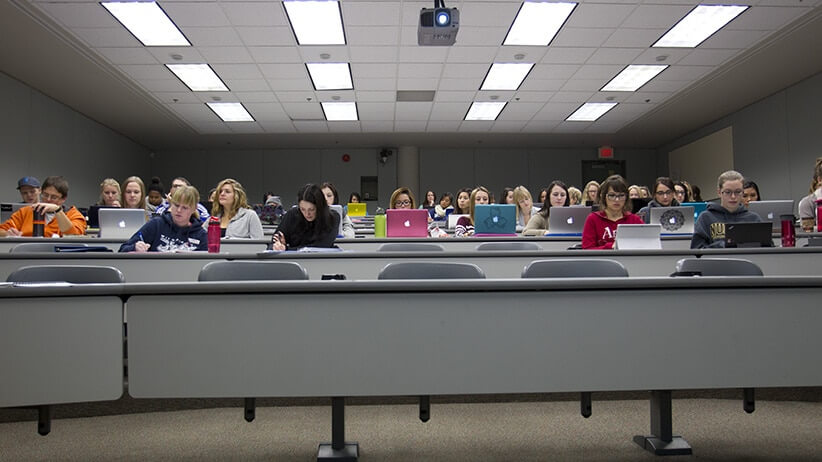 There are plenty of digital textbook and rental programs that have launched in the past few years and others sell them lower than their physical counterparts. There is also a myriad of new apps that are available that allow you to take notes and submit assignments directly to the teacher. Good e-Reader and the creative writers at Papercheap have developed a comprehensive list of the essential digital education apps that you need to know about.
Coursera
The largest and most eclectic catalog for online higher education. Enroll in either self-paced (on-demand) or timed classes, ranging between four and twelve weeks. Verified certificates and specializations provide proof of participation, which can be shared via LinkedIn.
I think Coursera is a wonderful resource for learning, reviewing, and discussing academia. It comes bundled with multiple different resources, including a Wiki page for extra resources, and a Forum where classmates can ask one another for clarification of points discussed in the video and create study groups to review and learn. Many people think Coursera is the best resource of academic, high-level material that the structured format, open resources, discussion page, and testing all make it a wonderful place to attain knowledge.
Chegg
Chegg has a number of apps that allow students to have an unparalleled amount of freedom for the classroom. Chegg Study is one of the best apps out there to get prepped for a midterm or final exam and if you have any questions you can get an answer from the Chegg team within two hours. The company also offers the Chegg Reader, which is optimized for eBooks purchased on Chegg.com across all your devices (mobile and tablet).
All the eBooks you've purchased will be available in one convenient location. You can use the live filter to search for the particular book you are looking for.
The flagship service is Chegg Books which allow students to purchase them individually or via a subscription. If you purchase a subscription you are basically saving 80% on rentals and 90% if you buy a used print edition. If you order a physical textbook, while your book is on the way, Chegg will provide you with a free instant access to the eTextbook so you can get started on that math homework or physics assignment right away.
Google Classroom
Classroom is a free service for schools, non-profits, and anyone with a personal Google account. Classroom makes it easy for learners and instructors to connect—inside and outside of schools. Classroom saves time and paper, and makes it easy to create classes, distribute assignments, communicate, and stay organized.
Many teachers are the beginning of each school year, add all of their students (using their school provided emails) for the virtual classroom. This is the one of the best places for them to post assignments and announcements. Students can also turn in homework, ask questions, fill out surveys. It keeps everything organized in one central location! It is totally compatible with Google's entire fleet of apps.
Class Dojo
ClassDojo is a communication app for the classroom. It connects teachers, parents, and students who use it to share photos, videos, and messages through the school day. They use ClassDojo to work together as a team, share in the classroom experience, and bring big ideas to life in their classrooms and homes.
Each student has a profile – complete with their own avatar – to which teachers can assign positive and negative points (or 'dojos') throughout the lesson. The programme can be operated by a teacher from their computer or tablet, and each time they award a point an (optional) sound plays to alert the class. This information is then recorded on students' profiles so that it can be reviewed throughout the year. Parents also have logins so that they can view their child's achievements from home.
ClassDojo is free for everyone, and K-12 teachers, parents, students, and school leaders in over 180 countries have joined. 90% of K8 schools in the US use this service and it works on all devices, like tablets, phones, computers, and smartboards.
Cengage Unlimited
Every semester students are purchasing over $579 dollars in textbooks and some are finding this an expensive proposition. Due to rising tuition fees and the high cost of student housing, many students are buying their textbooks used or pirating them. Cengage is one of the largest textbook publishers in the world and they launched an unlimited textbook service. They are offering 20,000 digital textbooks across 70 disciplines at a cost of $119.99 a semester, or $179.99 for 12 months, offering potentially sizeable savings over buying or renting individual products.
With a subscription you can also get access to your Cengage courses through platforms like MindTap and WebAssign, ebooks, study guides, a free digital locker and more.
This service is one of the best solutions, because it was designed by the publisher and not a third party reseller. It is only available in the United States and might launch in international markets sometime in the next few years.

Michael Kozlowski is the Editor in Chief of Good e-Reader. He has been writing about audiobooks and e-readers for the past ten years. His articles have been picked up by major and local news sources and websites such as the CBC, CNET, Engadget, Huffington Post and the New York Times.