Libraries are in for a whirlwind of change when it comes to their audiobooks and ebooks. Every major publisher has revised their terms and are obviously sabotaging the entire library system. Macmillan is now taking the cake with their draconian three month embargo of all titles.
The Macmillan science-fiction and fantasy imprint TOR was the blueprint of things to come. They decided to launch a trial that embargoed all ebooks to the public library by three months. This was done so the book could make more money selling on Amazon, Barnes and Noble, Kobo and a myriad of other retailers. The publisher saw the type of money they were making, by not doing business with libraries and decided to do with with ALL of their ebooks, from all imprints, going forward.
Starting on November 1st, 2019, Macmillan is going to launch a two month embargo on all ebooks to the public library.  Under the publisher's new digital terms of sale for libraries, will be now be allowed to purchase a single—that is, one—perpetual access e-book during the first eight weeks of publication for each new Macmillan release, at half price ($30). Additional copies will then be available at full price (generally $60 for new releases) after the eight-week window has passed. All other terms remain the same: e-book licenses will continue to be metered for two years or 52 lends, whichever comes first, on a one copy/one user model.
Macmillan CEO John Sargent sent out a memo (addressed to authors, illustrators, and agents), Sargent not only delivered the news of Macmillan's library e-book changes, he basically called out libraries for depressing author payments.
"It seems that given a choice between a purchase of an e-book for $12.99 or a frictionless lend for free, the American e-book reader is starting to lean heavily toward free," Sargent wrote. "Our new terms are designed to protect the value of your books during their first format publication. But they also ensure that the mission of libraries is supported."
In the memo, Sargent asserted that 45% of Macmillan's U.S. "e-book reads" were now "being borrowed for free" from libraries," a trend he attributed to a mix of factors, including the lack of "friction" in e-lending compared to physical book lending, the "active marketing by various parties to turn purchasers into borrowers," and unnamed apps "supporting e-book lending regardless of residence, including borrowing from libraries in different states and countries."
The The American Library Association is agitated by the new terms and is totally denouncing them as fear mongering tactics. "Macmillan Publishers' new model for library ebook lending will make it difficult for libraries to fulfill our central mission: ensuring access to information for all," said ALA President Wanda Brown. "Limiting access to new titles for libraries means limiting access for patrons most dependent on libraries."
"When a library serving many thousands has only a single copy of a new title in ebook format, it's the library – not the publisher – that feels the heat. It's the local library that's perceived as being unresponsive to community needs. Macmillan's new policy is unacceptable," said Brown. "ALA urges Macmillan to cancel the embargo."
"This new embargo is the latest evidence of a troubling trend in the publishing industry," said Brown. "ALA is developing a strategy to address this trend in the long term. Following the model of ALA's former Digital Content Working Group, this advocacy effort will extend several years, not several months, and will not be limited to one company in the publishing ecosystem. ALA will push harder and explore all possible avenues to ensure that libraries can do our jobs of providing access to information for all, without arbitrary limitations that undermine libraries' abilities to serve their communities.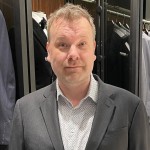 Michael Kozlowski has written about audiobooks and e-readers for the past twelve years. Newspapers and websites such as the CBC, CNET, Engadget, Huffington Post and the New York Times have picked up his articles. He Lives in Vancouver, British Columbia, Canada.