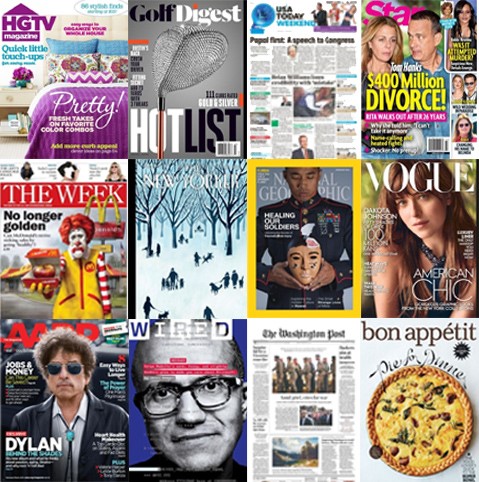 Overdrive is getting into the digital magazine and newspaper business, which was the last major vertices that now makes them an all in one solution. The company has announced that conjunction with Barnes and Noble there is now more than 1,000 issues available for libraries in the US and UK to incorporate into their collections.
The collection includes the best coverage of the top 200 circulating U.S. magazines such as Glamour, Better Homes and Gardens, The New Yorker, Reader's Digest, WIRED, Bon Appétit and more!
Libraries until this point have been having to deal with 3rd party companies such as Pressreader and Zinio if they wanted  magazines and newspapers. This means the patron has to install more apps if they want to  borrow this type of content, sometimes two or three, depending on the branch.
Overdrive has the sole distinction of being the only all in one solution in the library space.  They have audiobooks, e-books, magazines, music, newspapers, and videos.
Things aren't all sunshine and rainbows though, Overdrive with so much content makes navigating and purchasing content difficult. They also charge more money than their competitors, which is why budget conscious libraries often deal with many different companies for more specialized content.
It is important to note that this service is only available in the US and UK, so libraries located in Australia and Canada are out of luck. That is not to say it might be available sometime in the future.  Barnes and Noble confirmed in a statement to Good e-Reader that "We have worldwide rights for the vast majority our newsstand catalog . While we have nothing to announce at this time, we do have the ability to expand this service to additional countries in the future."