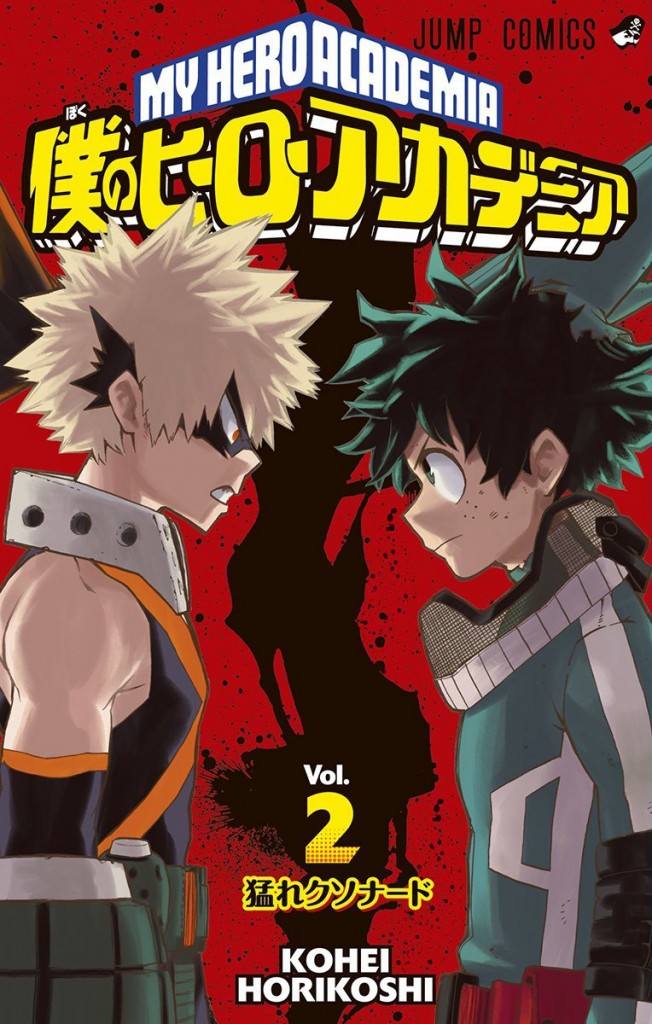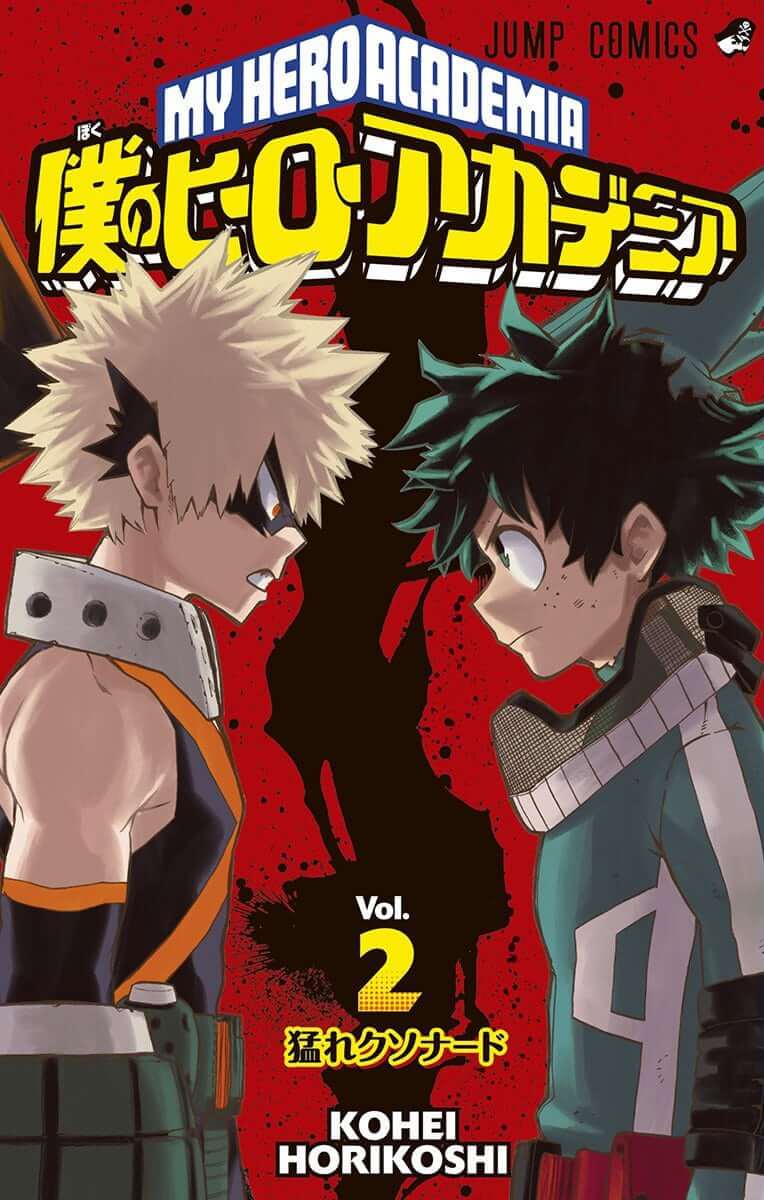 Da Vinci, a Japanese print media magazine, has worked with Niconico for a second annual survey asking manga readers which series they think will make it's big break. The only Criteria only included that it must have published up to it's third volume with the year. From a whopping 27692 responses, My Hero Academia took the top spot and the magazine's samurai comedy Isobee joined the list!
My Hero Academia by Kohei Horikoshi
Set in a modern day, except people with special powers have become the norm throughout the world. A Boy named Izuki Midoriya has no powers but he still dreams of becoming a hero.
The Ancient Magus Bride by Kore Yamazaki
Hatori Chise is only 16 but has lost far more than most. With no family or hope, everything seemed closed off to her until a chance encounter changes everything. A mysterious magus appears before her, offering her a chance she cannot refuse.
The Story of Isobe Isobee by Ryo Nakamura
Isobe Isobee is a lazy slacker samurai with big dreams. He lives with his mothers who respects him. Lazing around the house and looking at Edo-period pornography without mothers notice, he plans to one day become a respectable samurai!
Mr. Nietzsche in the Convenience Store by Hashimoto
A dark humor packaged between a friendly grocery store worker and his new dark philosophical coworker.
Hinomaru Zumo by Kadawa
It is a divine ritual, a martial art, a combat sport, it's sumo! Ushio and the small sumo club climbs it's way to the top. The goal: Hinoshita Kaisan!
Relife by Sou Yayoi
A jobless 27 year old, Kaizaki Arata, fails at every job interview. After meeting Yoake Ryou of the ReLife Research institute, he's give the chance to take a drug to turn him into a 17 year old and redo one year of high school.
Green Worlds by Yusuke Osawa
Plants have taken over the planet. In 2017 with the few survivors, they must join an average high school student named Akura as he challenges the plants in a struggle for survival.
Helck by Nano Nanaki
The demon lord has been defeated and the human world is now at peace. The demon world is now hosting a tournament to host the next king only to find out that one of the contestants is the great hero Helck
Chôeki 339 Nen by Tomaka Ise
In a world where God's word is absolute truth, the story follows Haro, a young man who commits a great crime and is imprisoned for 339 years and the tales of his many incarnations.
Kasane by Daruma Matsuura
Before Kasane's mother died, she was given a special tube of lipstick. She was told that if times ever got really hard, she should wear it and kiss whatever she truly desires. A blessing in disguise or a curse?
Scum's Wish (Kuzu no Honkai) by Mengo Yokoyari
Awaya Mugi and Yasuraoka Hanabi appear to be the ideal couple, though they share a secret no one knows. Both Mugi and Hanabi have unrequited feelings for two different people they could never be with and in turn have come together to soothe their loneliness.
Orange by Ichigo Takano
One day, Takamiya Naho recieves a letter written to herself from the future. As she reads on, she discovers that her future slef had many regrets and wants to change things, especially regarding Kakeru who Naho finds out is no longer with them in the future.
Instant Bullet by Akasaka Aka
Everything in this world is his enemy in a worthless world. A demon boy, who has no human heart finds his heart beating quickly when he finds out he must save the world. Though it is the last thing he wants to do.
Amaama to Inazuma by Gido Amagakure
Inudzuka is a teach who has ben caring on his own for his little daughter after his wife's death. A series of events lead him one evening to a restaurant run by a mother of one of his students. Feeding them regularly, the three come together to ease their loneliness and cook tasty food together.
Puberty Bitter Change by Masayoshi
After an accident of falling from a tree, Yuuta and Yui manage to switch bodies with each other. With attempts to switch back failed, they must live each other's lives in a family that are vastly different from each other. Almost three years pass, how will they cope with their situation as they begin to grow up?
Himouto Umaru-chan by Sankaku Head
Sixteen year old Umaru is the renowned beautiful girl in town. The perfect sister with a kind heart, though that is what everyone believes. Umaru hides a secret and becomes someone different when she enters her room.
Takahashi is Listening by Yuu Houkuou
High school idol, Takahashi Ena, has a secret hobby. She often wears headphones, pretending to listen to music when in reality, she is eavesdropping! She particularly likes to listen to her two male classmates banter, though she has to be careful or such a secret could ruin her idol image!
Inu Yashiki by Hiroya Oku
Inuyashiki has a family, a wife and two kids who do not care about him. After learning he only has three months to live, he realizes the only person to miss him will be his dog. After a crash landing of an alien ship, his body is rebuilt and he has the chance to change his life.
Jewel of the country by Haruko Ichikawa
In a place inhabited by Jewels that take the form of people Phosphopyllite (Phos) is weak and considered useless among his peers. He recieves an assignment to create an encyclopedia, which begins a journey of self improvement.
Girl Meets Bear (Kumamiko) by Masume Yoshimoto
In the deeo regions of the Tohouko area, 14 year old Machi and her childhood friend, the talking bears Nats, takes place as Nachi struggles to qualify for city life with Natsu's assistance.
That is a very comprehensive list and voted on by a super hardcore manga fan-base. If you are looking for something new to read, you should look into it.

Thi Lathi Chao is a graduate from Vancouver Fine Arts College and reports for Good e-Reader on all of the latest anime and manga news. In her off hours, she is enamored with playing games, drawing and writing short stories.