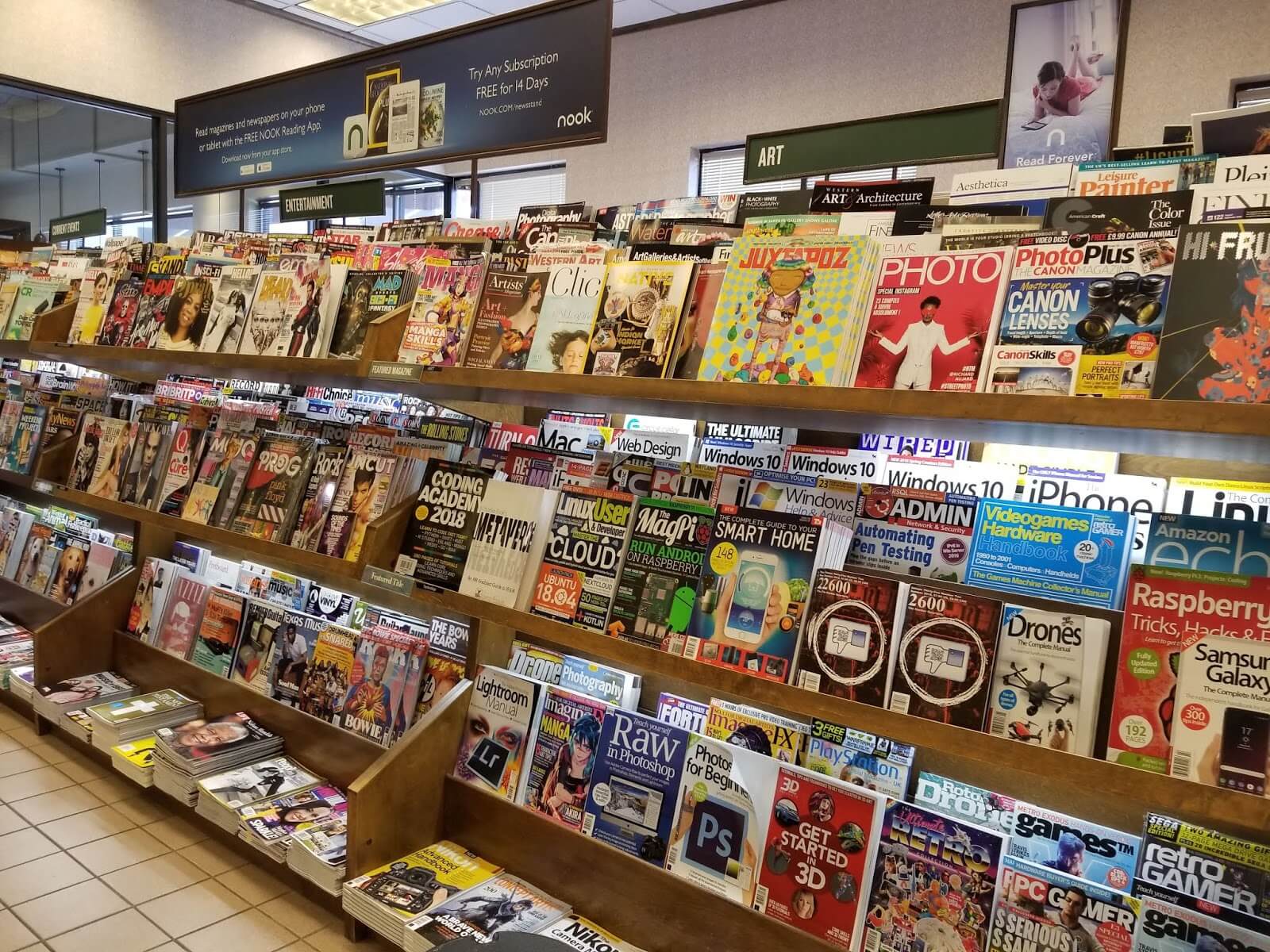 Barnes and Noble has shuttered over 500 of their 600 bookstores in the United States and the bookseller has announced they are no longer going to be ordering new magazines and will cease carrying them altogether.
"It will probably be a bigger deal for smaller publishers who count on the money they get upfront from B&N," said one industry veteran, who noted that big newsstand titles, like Hearst's Cosmopolitan and Meredith's People, are far more reliant on other retailers.
The lack of new magazines at Barnes and Noble will likely drive people to Target or Walmart to purchase them. Overall, magazine sales through Walmart and Target have jumped over 3%  this year, while supermarket sales are up 12%. Walmart accounts for 17% of all magazine sales in the United States in 2019.
Update: Alex Ortolani, Director, Corporate Communications at Barnes and Noble told Good e-Reader
"We have temporarily paused magazine orders due to store closures related to COVID-19. When we reopen stores we will once again sell magazines."
Although the statement is appreciated, people who want to buy new magazines at the 100 remaining stores that are open, will not be able to. New magazines will likely not be appearing anytime soon, nor will the B&N reopen their closed stores in the immediate future.