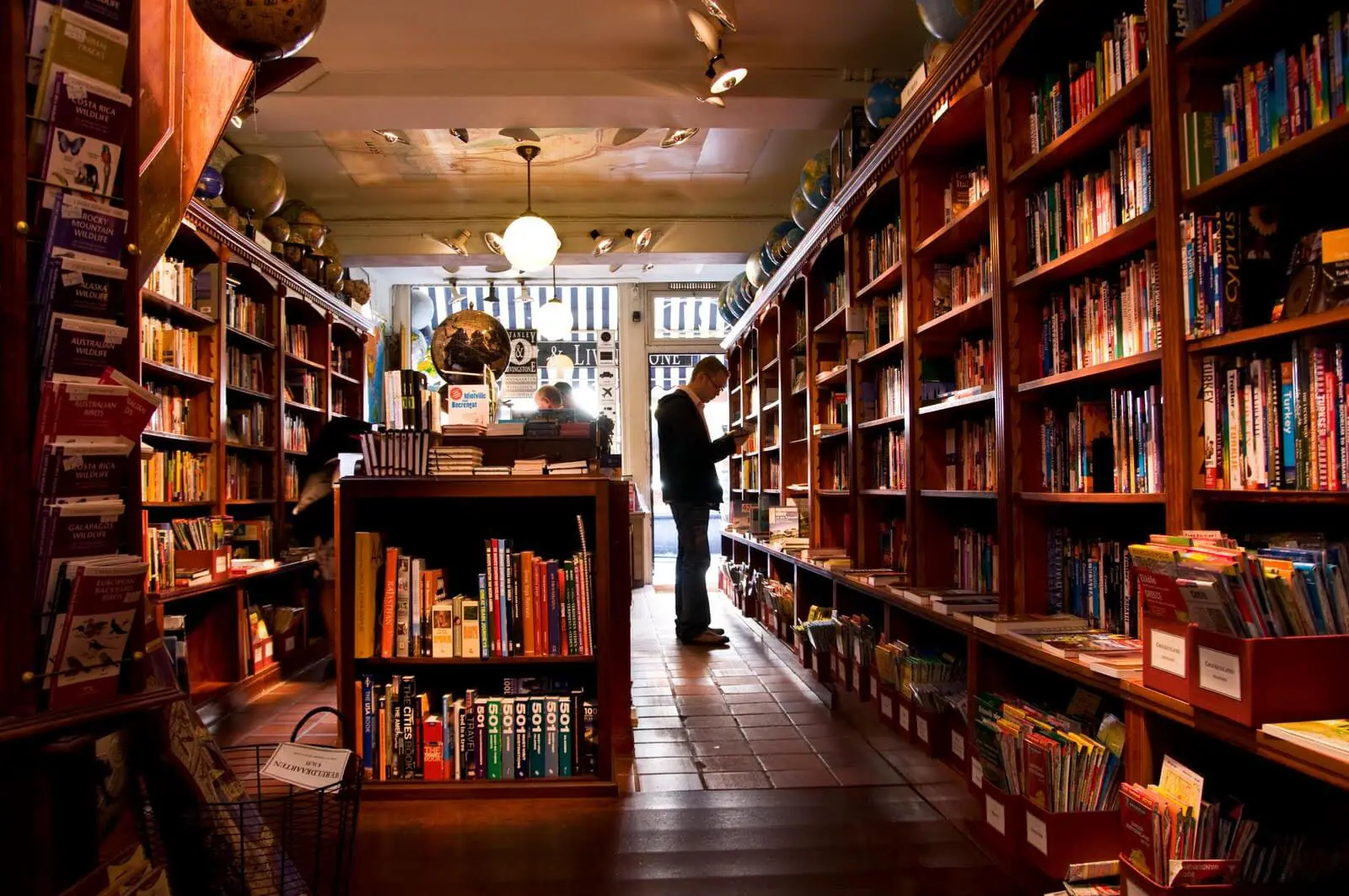 If you're lucky enough to live in a town with a thriving indie bookstore, be sure to count your blessings. If the only bookstore within driving distance is a Barnes and Noble, you might not be so fortunate. The way B&N has operated for the past few years, you might not even consider it a bookstore, at least not when you look around at the pillows, t-shirts, candles, and action figures.
To be sure, Barnes and Noble gambled on a "something for everyone" vibe that was supposed to lure customers in for a cup of coffee and some kitschy items. Books, it often seemed, were the jumping off point, but in recent years as shelf space and book displays diminished, they felt like an afterthought.
Fortunately, there's a new captain at the helm. As the founder of London-based Daunt Books and later CEO of Waterstones, James Daunt knows a lot about creating that peaceful, welcoming bookstore feel, and many are looking to him as the new head of B&N to save the company from ruin.
Quartz has a very detailed look at what kind of difference Daunt has made in both his own small chain and Waterstones, namely in the way that the shops are actually intended for readers, not just consumers. The organization of book displays, for example, invites shoppers to stay a while, to see books they never would have lain eyes on in a hyperactive B&N.
But if Daunt's contribution to saving the last remaining brick-and-mortar book behemoth is to make readers feel like they're not in a big-box store, why not work that same strategy into downsizing the megashops into (gasp!) stores that actually sell what readers want: indie authors' books?
While Daunt surely has a plan in place to restore B&N to greatness, it will be interesting to see if that plan includes an avenue for indie authors to grace the shelves. (No, not the attempted plan from years ago, but an actual one that authors could achieve.) With the accessibility readers have to these authors via social media, there's no excuse for claiming that display space is too valuable to risk on someone who isn't "known."
Mercy Pilkington is a Senior Editor for Good e-Reader. She is also the CEO and founder of a hybrid publishing and consulting company.