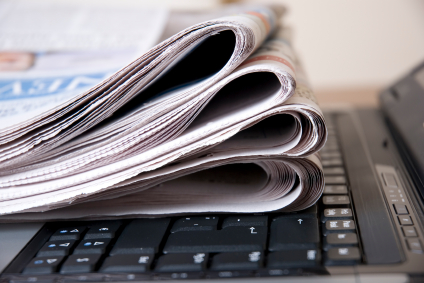 Newspapers around the country have been in a steady decline over the past few years, a decline that arguably began with nightly news coverage as more and more households bought a television. In essence, a daily newspaper prints yesterday's news, which is then read at the end of the work day, making it nearly two days old.
Internet news access–most of it free above the cost of internet service, which consumers pay for already–provides up-to-the-minute headline news literally at the readers fingertips, even if it isn't always unbiased or wholly accurate.
But newspapers, especially the once-family owned papers, provided a valuable service that internet news rarely offers, and that is in-depth local coverage. Unless a particular incident is noteworthy enough to garner national coverage, it can be completely ignored by the media.
Digital newspapers, on the other hand, have the ability to revive not only the coverage that local newspapers once provided, but also to rejuvenate the true journalism that took place on the local events level. In looking back through the nation's history, a lot of social good came out of local reporters uncovering the real story; that's not a service that the public can take lightly.
According to an article for Bloomberg, Cerberus Capital Management LP has a plan in the motion to purchase Digital First Media Inc., which owns some regional news outlets like the San Jose Mercury News and the Denver Post. This deal would expand the digital reach of these papers and allow a broader audience of readers who have some form of tie to the region–former residents, or readers whose parents still live in Denver, for example–to continue to benefit from the serious journalism that takes place in those regions.
Once deals like this take place and broader digital publishing options open up for newspapers, digital newspaper and magazines subscription providers are able to step in with a quality, easy to use app that allows consumers to access a wide variety of content that they otherwise never would have found. Make sure if you are involved in digital newspaper publishing or a fan of any of these papers, you can check them out on PressReader.
Mercy Pilkington is a Senior Editor for Good e-Reader. She is also the CEO and founder of a hybrid publishing and consulting company.