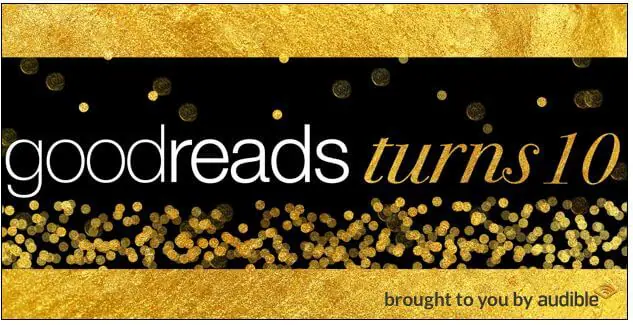 Users and book lovers alike have heard the news about the decade anniversary of book discovery site Goodreads, and have pretty much all responded in the same way: "Goodreads is only ten?!"
Yes, the site has been around for only ten years, although die-hard devotees would swear it's been much longer than that. Goodreads has been credited with making book discovery possible for authors and readers alike, although it has had its fair share of controversy over the years, too.
Launched as simply a place to talk about books in the hopes of finding your next great read, Goodreads was bought by Amazon some time ago, allowing it to monetize through advertising to readers. That advertising metric is quite sophisticated, which produces a nearly-tailor made book experience.
The ability to "shelve" books into different customizable and personalized virtual shelves is one of the iconic hallmarks of Goodreads, but it's the reviews that have brought both applause and angst to the site's users. One of the features that the company unapologetically endorses is the ability to review a book that you've never read, or even one that hasn't been published yet, based simply on your interest level in the book. That's perfectly fine for a reader-centric site as Goodreads openly claims to be, but not as good when online retailers began using Goodereads' reviews API on their sites. This only fanned the flames of the author bullying years, with some authors stating that Goodreads was complicit in the intentional sabotage of some writers' careers.
Fortunately, reader and author bullying doesn't make the headlines the way it used to, so we can all hope that those antics are behind us. Goodreads continues to be a go-to source of book info for fans, and as such, celebrated its tenth anniversary in style with a variety of reader-fan events and opportunities.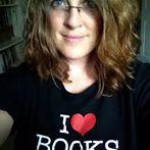 Mercy Pilkington is a Senior Editor for Good e-Reader. She is also the CEO and founder of a hybrid publishing and consulting company.