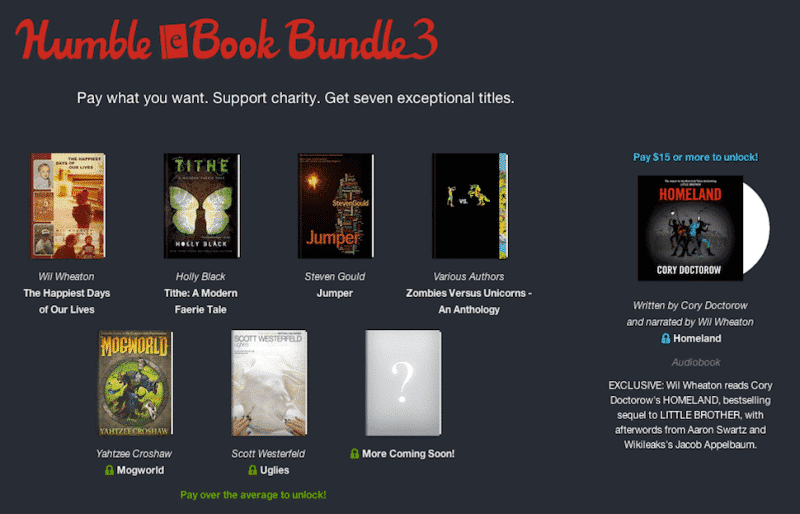 Humble Bundle has been selling e-books for the last two years and in 2015 the company generated $6.1 million dollars. This is profit for the company after it paid authors and publishers their cut from each Bundle sold. This is solid revenue because the company only initiated 31 different campaigns over the entire year.
One of the big reasons why Humble Bundle got into selling e-books is primarily due to a strategic hiring of Kelley L. Allen in 2014. She has a very extensive track record in working with e-books. Prior to joining Humble Bundle she was the Vendor Manager at Kobo, Director of New Media at Random House and Director of eBook Acquisition at Sony. She was also Manager of ePublishing at Hachette, Manager of Publisher Relations and Marketing at ereader.com and Director, eBookstore and Publishing Relations at Diesel eBooks.
In an interview with Publishers Weekly, Kelley said the site averaged $200,000 per each two-week e-book promotion in 2015. A recently completed promotion, the Pathfinder RPG Book Bundle, finished with 77,503 bundles sold, generating more than $1.2 million, HB's bestselling bundle to date.
Publishers are happy to work with HB, she said. The site is a "highly visible discovery place for their titles and authors," and she said publishers earn "fairly respectable revenue for a brief two-week promotion." And though she does not have data on cannibalization, she said anecdotal information suggests "digital sales tend to stimulate print sales and vice versa."
Over the next year, Allen said upcoming releases include HB's first manga bundle, an LGBTQ bundle for Pride Month (in June), and the debut of several new comics publishers, including Aspen Comics and a yet-to-be-named "biggie."