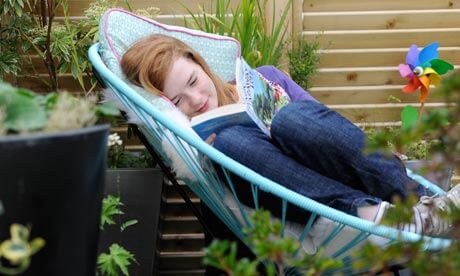 For years, critics have bemoaned the decline of reading among both children and adults, but new data actually presents hard numbers on how this behavior has actually declined. According to analysis conducted by Jean M. Twenge, PhD, of the recent Monitoring the Future report, kids these days have all but stopped reading.
"Wait, we've heard this before," you might think, and you're not wrong. Even when preteens, teens, and young adults became somewhat early adopters of digital reading tech, the paper-only crowd still voiced concern. Now, though, the evidence straight from the survey respondents themselves points to a decline in long-form reading, regardless of whether it was paper or digital.
Now, before allowing the alarmist notions to take root, it's important to note that reading as an activity may have shifted somewhat in the last few years. Wattpad, the world's largest online community, has more than 65 million active members who read literally billions of minutes every month on the platform. And that's only one platform, of course.
"Reading and technology are now deeply connected," explained Ashleigh Gardner, Deputy General Manager, Wattpad Studios, Publishing, to GoodEReader. "Technology is second-nature to Millennial and Gen Z readers, so it's only natural that this group would be the early adopters of new technologies like Wattpad, that have empowered them to share their voices in new ways...Just as teenagers and young adults have reinvented how they create and consume video, they are now creating and consuming stories in creative, inspiring ways."
Still, Twenge and her team aren't convinced. While naysayers have long complained about the up-and-coming generation, she does raise a serious, valid point: how are young people supposed to manage the type of outside reading demands of most colleges and universities if they can't sit through a book–even one they read for fun–once in a while?
According to a report of Twenge's analysis, "In the early 1990s, 33 percent of 10th-graders said they read a newspaper almost every day. By 2016, that number was only 2 percent. In the late 1970s, 60 percent of 12th-graders said they read a book or magazine almost every day; by 2016, only 16 percent did. Twelfth-graders also reported reading two fewer books each year in 2016 compared with 1976, and approximately one-third did not read a book (including e-books) for pleasure in the year prior to the 2016 survey, nearly triple the number reported in the 1970s."
But reality may not be the gloomy picture that this report paints. Statistical data compiled by Wattpad–again, which is only one of many platforms where consumers can read–shows a much brighter outcome both in terms of sheer volume of actively engaged readers and the amount of books they buy.
Mercy Pilkington is a Senior Editor for Good e-Reader. She is also the CEO and founder of a hybrid publishing and consulting company.