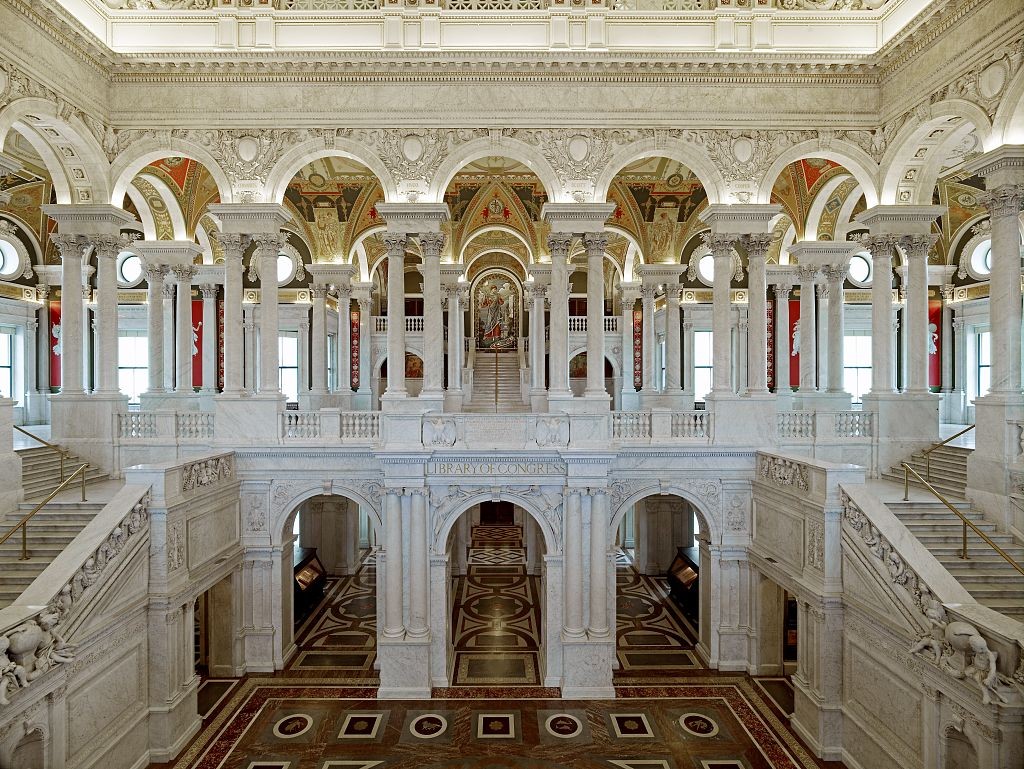 When the technological push behind the publishing industry first took off, one of the many great promises about this wave of the literary future was in the ability to record and store great works for all time, protecting our literary history in an indestructible archive. Google's ambitious digitization project has started on that path to preservation, but the initial release yesterday from the Library of Congress has added even more highly valuable content: digital audio of famous recordings.
The digital audio, which includes recordings of poetry, speaking engagements at the LoC, and audio sessions in the LoC's own Jefferson Building recording studio, often features the authors themselves in the recordings, reading from their own works. The archived content was originally captured on magnetic tape, but thanks to the digitization, the content is now being released from remote streaming access. Of the proposed 2,000 works that will undergo this preservation process, the first fifty are now available and an additional five recordings per month are planned.
According to a post for Hyperallergic, "The material includes readings by former US Poet Laureates and Consultants Elizabeth Bishop, Robert Lowell, and Gwendolyn Brooks, as well as a 1971 lecture by Kurt Vonnegut, a 1984 talk by Ray Bradbury, a 1959 interview with Robert Frost, and readings by Audre Lorde and Nobel Laureate Czesław Miłosz."
Allison Meier of Hyperallergic spoke to Catalina Gomez, project manager for the process of putting the archive online, about the process of preserving these recordings and making them available for everyone to enjoy, regardless of their geographical location.
"I love when, in some of these sessions, the poet or writer pauses or makes himself or herself start a poem or an excerpt all over again," Gomez said. "Those moments show how passionate authors and poets can be about the ways their work sounds."
There has been a recent dramatic increase in the availability of audio literature and a renewed focus on this once-niche market of publishing. According to data from IBISWorld's Audiobook Publishing market research report, the audiobook market enjoyed steady growth of only 12.7% over the past five years, but that growth accounts for a $2 billion a year industry.
Mercy Pilkington is a Senior Editor for Good e-Reader. She is also the CEO and founder of a hybrid publishing and consulting company.