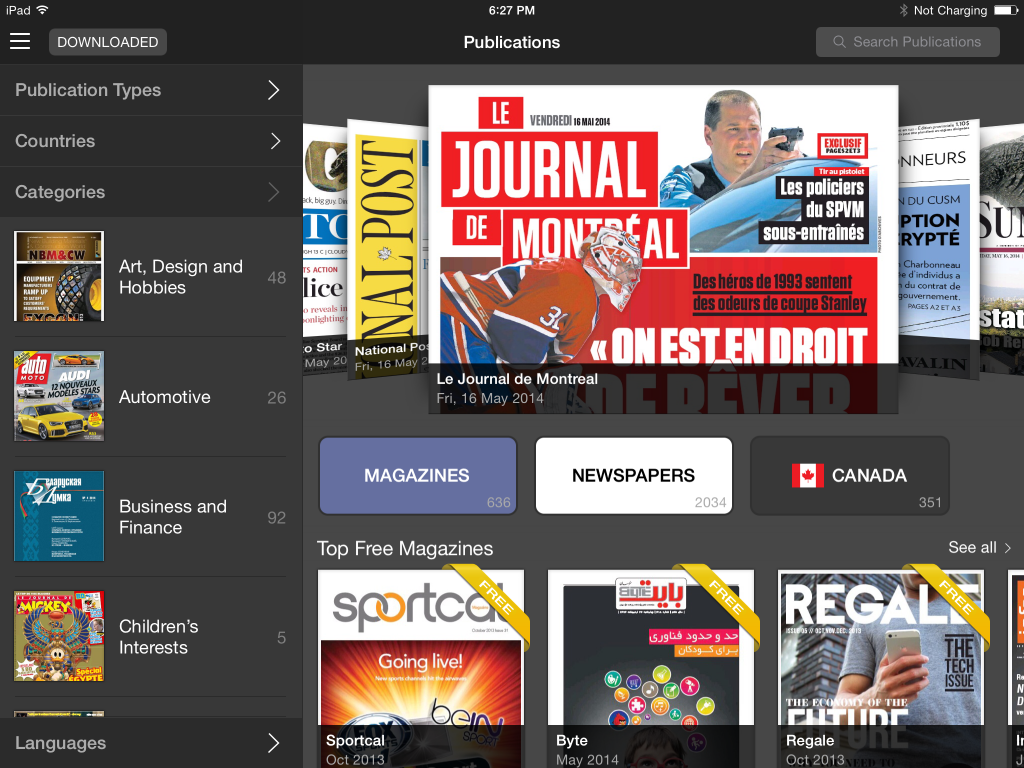 The largest digital newspaper distributor PressReader has just updated their flagship app for the iPad and iPhone. The new update brings hundreds of top stories that you can read for free without having to to subscribe. The interface has also been redesigned with a swipeable carousel filled with popular titles based on your country and easy access to digital magazines.
PressReader used to be known as NewsPaperDirect and recently underwent a dramatic rebranding process. The company has been investing a copious amount of time and energy on their web-presence and now we are starting to see their line of apps getting new functionality. PressReader have always put an emphasis on newspapers, but with their app update they have magazines right on the home screen now. They currently have over 600 domestic and international editions to subscribe to and over 2000 newspapers from every major country in the world.
The new app is very intuitive and gives users three full downloads of any newspaper they want to checkout. Unlike most newspapers you find online in the Amazon App Store or the Apple Newsstand, PressReader gives you a full replica edition. This insures that you will have local advertisements, classifieds and a preserved layout that is true to the physical copy. When you open a title you can click on the headlines and get a very e-reader friendly version of the story. You can enhance the size of the font or change it entirely, which appeals to people who have vision problems.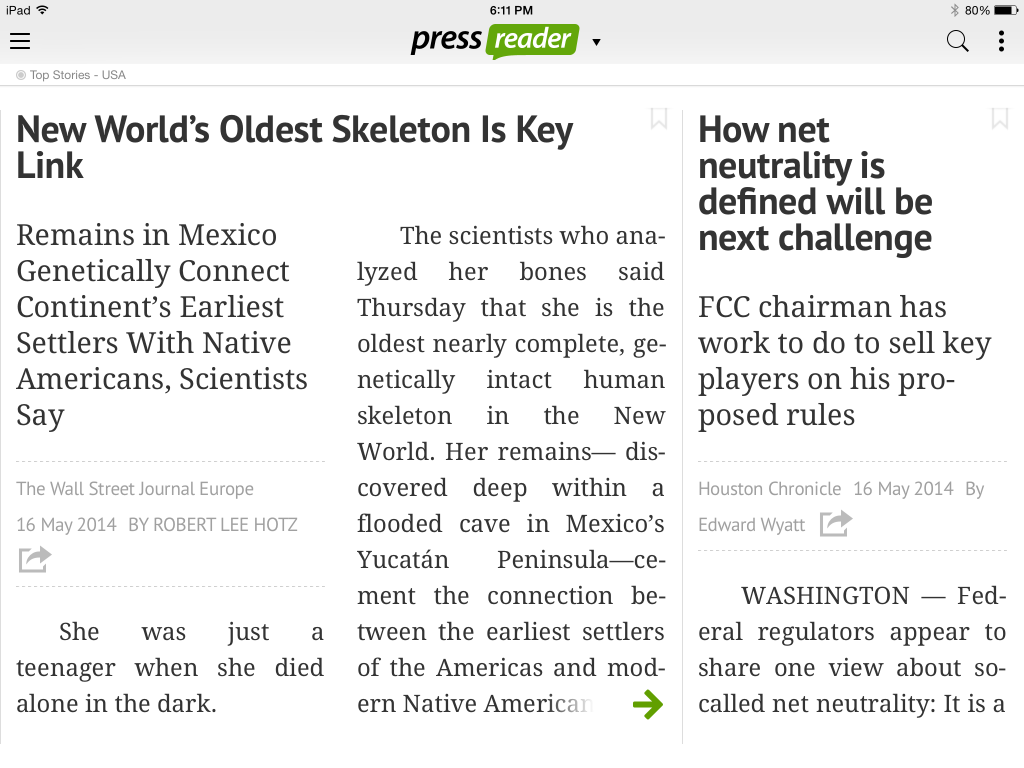 The new Home Feed allows readers to select the country they want to pull major news stories from and customize their own experience. It automatically detect your geographic location but you can manually select most countries. The content is pulled from important publications such as the New York Times, Daily Mail, Wall Street Journal, Guardian, The Telegraph and many more. One of the things I like about it, is the international flavor in the featured news items.
By default, the news service pulls all sorts of stories from the thousands of newspapers in which the articles derive. You can refine your tastes and just look at Business, Entertainment, Sports, Editorial, and Readers Choice.
I think this app update has been a longtime in the making. Seldom when you download an update on iOS do you expect a totally new unique experience. Every aspect of the UI has been tweaked and there are a ton of free content now to check out.