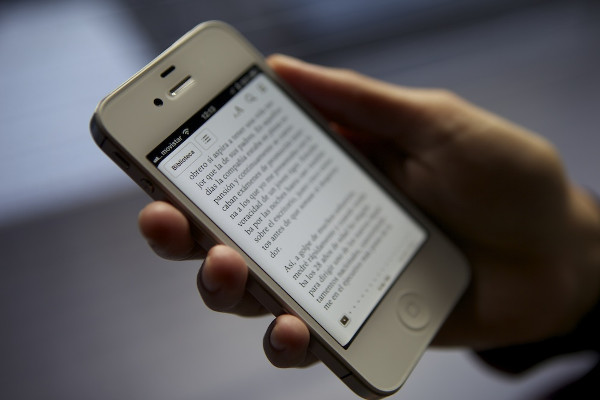 Two new updates have been released for what are arguably some of the most popular digital reading apps, the Kindle reading app and the PressReader digital magazine and newspaper app. Both apps have been given shiny new features or expansions of existing but recent updates.
The Kindle app now supports eTextbook reading, which is big news because the iPhone now supports this format. This has been one of the missing features from iBooks Author, but now that support for the smartphone is available to readers on the go.
For its part, PressReader announced its update and the inclusion of digital content from over 100 countries, with language editions in more than 60 different languages. According to the announcement of the update,
"PressReader partners worldwide are now sponsoring access to our entire library of more than 3,500 full-content publications from 100+ countries in 60+ languages in their places of business. Just open up your tablet or smartphone in one of their designated Wi-Fi zones called PressReader HotSpots for instant access to any newspaper or magazine. To find one near you, just open up the PressReader HotSpot Map from the app navigation menu.
"The HotSpot map shows networks where premium PressReader access is sponsored by a network owner. If location services aren't provided to the app, your location will be estimated by IP address. The search function displays HotSpots by name. If there are more HotSpots in the visible map area than can be shown without overlapping, one of the most popular HotSpots will be shown, and the full list will be shown on the right."
The HotSpot map feature is one of the standouts that has made PressReader a popular choice for the hospitality industry. A number of hotel chains and restaurant locations already work with the app developer to cover the associated cost of the content while their patrons are on location. This kind of free incentive is one of the many steps that hotel chains are taking to win loyal customers.
Mercy Pilkington is a Senior Editor for Good e-Reader. She is also the CEO and founder of a hybrid publishing and consulting company.