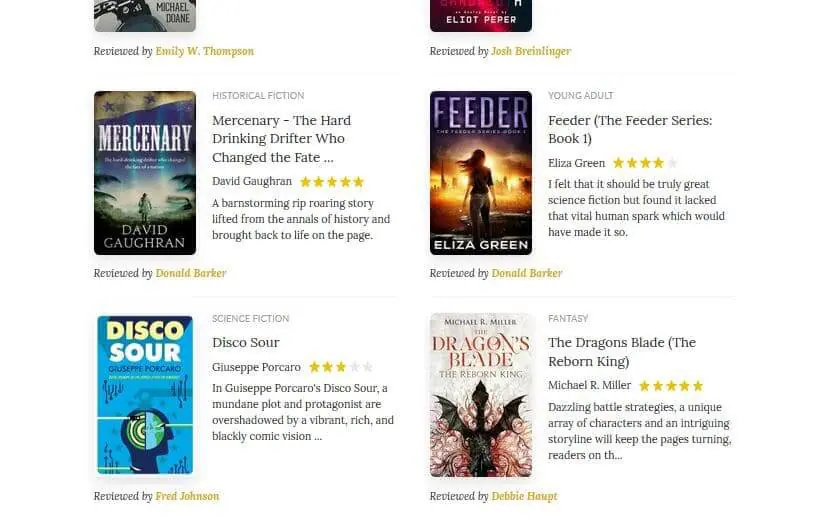 Since the the dawn of the current indie publishing revolution, startups across every aspect of the publishing process have come and gone. Some of these offered formatting, cover design, and editing; others promised to garner much-needed book reviews–legitimate ones or not. Other companies took authors' money and promised beautiful print and ebook editions, while other companies provided digital enhancements like annotated reading, soundtracks, animation, and more.
But one thing that companies haven't been able to deliver on is the promise of book discovery. Anybody–including the authors themselves–can make a really nice-looking book, and some companies can even put the book in front of a lot of reading consumers. No one, however, can make anyone actually purchase a book.
Book PR and marketing platforms share a fairly common feature: they're expensive. Yes, there are a handful of reputable outlets helping to promote indie authors' work for more manageable prices, but there are a lot of companies taking authors to the cleaners with the promise of increased exposure and discoverability.
Award-winning indie promotion platform Reedsy does appear to be offering both affordability and credibility with its newly launched Reedsy Discovery. Billed as a more functional Goodreads combined with the concept of NetGalley, this site engages readers and reviewers around indie titles. The cost to an author to submit a book for reviews, newsletter promotion, a custom sales page, and interactive listing is only $50, a far cry from what many companies charge for far less opportunity.
"More writers than ever are choosing to self-publish over the traditional route. They enjoy the business model and creative freedom. But then these writers struggle to find a market for their books," said Emmanuel Nataf, CEO and co-founder of Reedsy. "Reedsy Discovery is the game-changing answer for indie authors seeking to match with both readers and reviewers. We want to make Discovery the go-to platform for any author looking to create momentum for their launch.
The sales page for each book contains buy buttons that link to the author's chosen sales channels, so there's no conflict with any exclusivity requirements. While the first chapter is available for any user to read prior to purchase, much like NetGalley, Reedsy also has reviewers who can download the entire manuscript for free and leave a review. While Reedsy–like other review sites–doesn't guarantee any reviews, it does vet its reviewers and select them from among their applicants.
Casual readers can "upvote" a book without leaving a review, and newsletter subscribers receive updates when new books are submitted and listed on Reedsy. For more information on signing up as an author, a reader, or even a reviewer, visit Reedsy.com/Discovery.
Mercy Pilkington is a Senior Editor for Good e-Reader. She is also the CEO and founder of a hybrid publishing and consulting company.