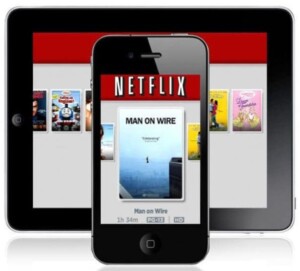 "Netflix and chill" just took on a new–and clean–meaning thanks to a book deal for its CEO Reed Hastings. Anticipated to be the biggest business book of the year, this deal is sure to put Hastings in a very "chillaxed" state of mind.
In the US, Penguin picked up Hasting's unnamed title for a reported seven-figure advance, and UK's Ebury imprint got it for another six-figures. According to sources, there was quite a bidding war among numerous publishers to get their hands on the rights.
Obviously, the Netflix story is a compelling one. The company is often credited for single-handedly bringing down the brick-and-mortar video rental industry, while also playing a key role in targeting the cable television market. By offering nearly first-run movies, original programming, and streaming content, Netflix has been a constant game changer. It didn't hurt to have some major-name titles, too, such as Stranger Things and 13 Reasons Why, and to "save" certain favorites by picking them up after studios dropped them.
However, the book will only prove to be as valuable as the hype if the focus is less a memoir of its meteoric rise–all of which can be gleaned from some Google searches–and more of an actual business book, the kind which works its way into the must-read lists for colleges, universities, and business libraries.
The focus on the book deal didn't mask Netflix's latest game-changing move, one that could disrupt the entire concept of an app market. In several regions outside of the US, Netflix is skirting the high cost of listing its app in the Apple and Google app stores by having the app redirect new subscribers to their web browsers in order to subscribe. Currently, the app stores take 30% of the subscriber cost the first year and 15% per year after that; by launching the user's browser in order to subscribe, it takes the activity outside of the app platform and no fees are incurred. If Netflix's experiment is successful in other markets and they attempt a similar arrangement in the US, we can expect to see a resulting change in Apple's and Google's terms of service.
Mercy Pilkington is a Senior Editor for Good e-Reader. She is also the CEO and founder of a hybrid publishing and consulting company.