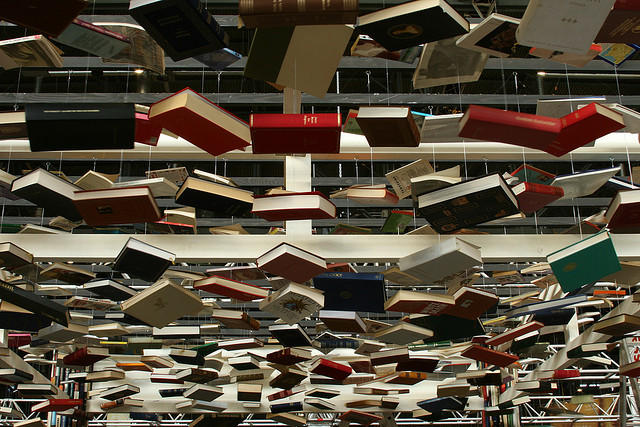 With so many positive aspects to self-publishing–complete creative and business control, lack of a gatekeeper, full retention of royalties–it can be easy to overlook the difficulties. While the overwhelming majority of traditionally published authors are still responsible for much of the legwork involved in reaching out to readers and generating book sales, all of that effort falls squarely on the author's shoulders if he decided to self-publish.
Fortunately, there is an entire toolbox full of options for authors who are largely going it alone. Social media, blogging, crowdfunding, book coupons, multi-author initiatives, and reader communities like Goodreads and Wattpad are tools that have something to offer authors who want a boost in getting the word out about their books.
One specific tool that has been available for some time but hasn't taken off in a mainstream way is video interviewing, in which an author creates a professional-quality video to share across social media, post to his website, post on his Amazon Author Central page, and more. It's truly an untapped resource, and companies like self-publishing business BookVenture are trying to ramp up the effectiveness of it before the internet is inundated with authors pimping their books via YouTube.
There are some things to keep in mind if authors want to maximize the impact of a video. First, as with all available self-publishing tools, there's something to be said for hiring a pro if this isn't a skill set you already have. Next, just as with any form of online communication, when trying to reach out to readers it's important that you're offering more than just a commercial for your book. Your video should stick to the theme of your writing–as in, don't film your video at a playground if you're an erotica writer–and should convey a professional message that still sets the tone that readers can expect within your books. Finally, there's no point in wasting the time, money, or energy on a quality video if you don't have a broad social media presence to share it from. Posting your video and just hoping that it somehow goes viral is as pointless as posting your book and just hoping people manage to find it and buy it.
However authors choose to spread the word about their writing, it's important to remember to keep the focus reader-centric, and to utilize the complete toolbox instead of only one aspect of promotion. Video is just one more channel for reaching readers, but it's not a magic wand towards book sales.
Mercy Pilkington is a Senior Editor for Good e-Reader. She is also the CEO and founder of a hybrid publishing and consulting company.