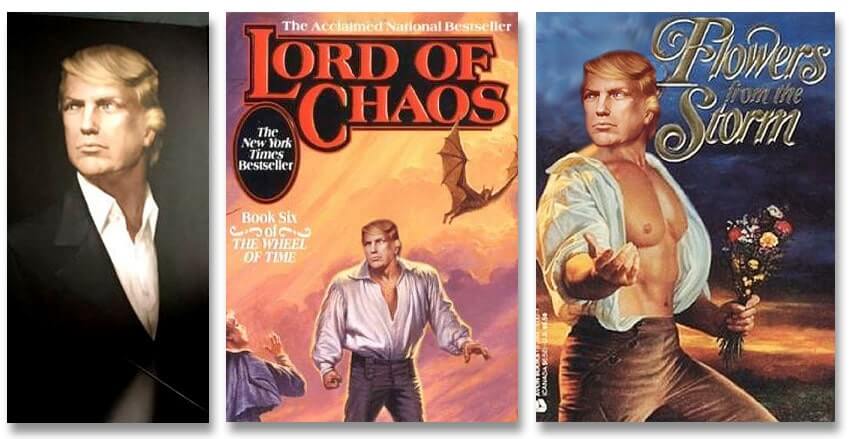 Pussy-grabber-in-chief, Stormy Daniels, the #MeToo movement…topics like these have dominated the US political and social landscapes for the past two years. The indiscretions among the political elite–and the mad scramble from supposed-Christian evangelicals to justify these indiscretions–have left many people questioning what they can even trust anymore.
Politics hasn't just infected our daily lives in the usual ways, however. Thanks to a changing climate that is growing increasingly fed up with the Washington, DC Circus, even literature is changing, specifically the romance genre.
In an article for CBC, romance author Sarah MacLean describes how the churning emotions she felt at the election of the current administration caused her to literally scrap an entire work-in-progress and alter the persona of the male protagonist. The end result is a more understanding, supportive, but still alluring male lead, someone that readers who crave the escape of romance fiction can cling to without throwing up in their mouths at an aggressive Neanderthal who eventually redeems himself.
This new brand of escapism isn't so far-fetched. Numerous studies have shown an increase in marital discord since the election of the current administration, with some going so far as to say arguments over Trump and his antics have even led to an increase in breakups and divorces. Citations can be found here, here, here, and here for haters who refuse to believe it.
Perhaps this shift in the romance genre is long overdue in the 21st century, and may be one of the few shining moments to come from the Trump attempt at a presidency. While the Christian Greys of the world are fun distractions from the everyday, a more compassionate, supportive, and intelligent character may be the next step in romance lit for readers who are fed up with domineering jerks and dukes who order women around.
Mercy Pilkington is a Senior Editor for Good e-Reader. She is also the CEO and founder of a hybrid publishing and consulting company.