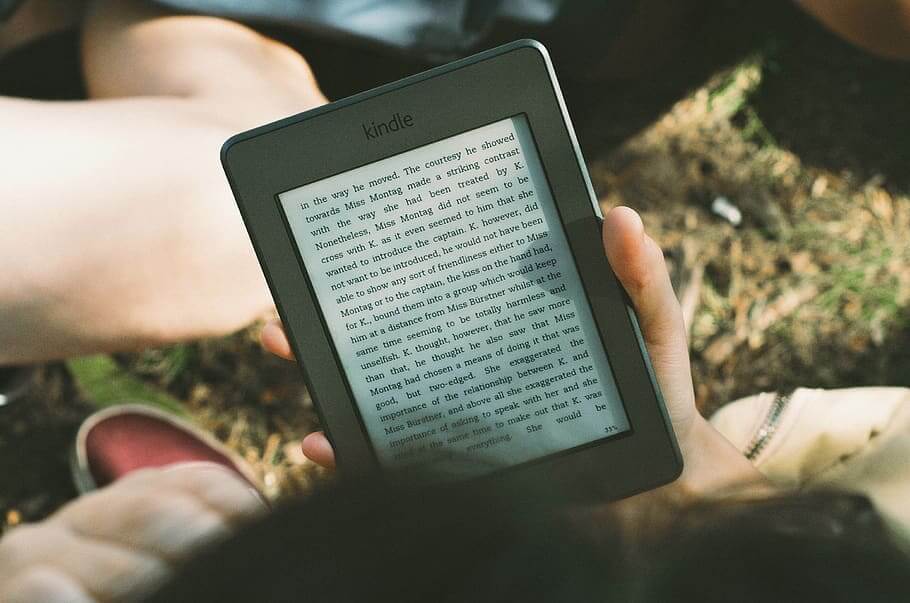 If you're an avid reader or a book lover, an eBook subscription is extremely worthwhile for you. Just like Netflix, which gives you access to 1000+ movies and TV series, an eBooks subscription service lets you access 1000s or even millions of eBooks. Fortunately, there are countless eBook subscription services to choose from. But how do you select the service that will satisfy your reading needs?
In this post, we're going to review the five best eBooks subscription services that are worth checking out. Let's take a look:
1. Scribd – Best Overall
Originally launched for publishing academic papers, Scribd became popular in 2009, when it started selling eBooks. Since then, it has become one of the best places to buy user-submitted papers and retail books. Scribd started its subscription service in 2013 for a monthly fee under $10.
Key features:
More than 1 million eBooks, magazines, audiobooks, and documents.
1,000+ publishing houses, including Macmillan, HarperCollins, and Hachette.
You can upload your own documents and books.
Subscribers get free access to other platforms like MUBI, AUDM, and FarFaria.
Accessible on Web, Android, iOS, Kindle Fire, and Nook devices.
2. Kindle Unlimited – Largest
Amazon Kindle Unlimited is an eBook subscription service launched in 2014. The platform offers access to the largest collection of eBooks for a reasonable price. Kindle Unlimited titles can be read on any Kindle E-reader as well as other Amazon devices like the Fire tablet. Members can also read Kindle Unlimited titles via the free Kindle app on a computer, tablet, or smartphone, however not on other e-Readers.
In addition, Kindle Unlimited has titles from leading publishers including HarperCollins, Macmillan, Hachette, and Simon & Schuster. The platform regularly adds new books from popular and bestselling authors to the catalog.
Key features:
Unlimited access to over 3 million digital titles, including thousands of audio books and comics, plus current magazines.
Accessible on iOS, Android, Mac, Web, and Windows.
User-friendly app
24/7 customer support is available.
A Kindle Unlimited subscription also costs less than $10/month, and you can cancel it anytime.
3. 24symbols – Cheapest
24symbols is a cloud-based platform, and it's perhaps the cheapest eBook subscription service on the list. Here, you'll find an expansive selection of history novels, bestsellers, memories, fiction and non-fiction books, and even directories. You'll also find comics and graphic novels.
Key features:
Unlimited access to more than 1 million books.
Create your own digital library.
Manage your personal profile.
Get book recommendations based on your digital library.
Price: Less than $9/month
4. Kobo Plus – Best for Kobo Owners
Kobo Plus is available to all Kobo owners but only in a few selected countries. At the time of writing, this eBook subscription service is available in Canada, Netherlands, Belgium, Italy, France, Australia, New Zealand, and Portugal. It costs $10 per month. The company has also launched the Kobo Elipsa 2E e-reader with a 10.3-inch, glare-free e-ink touchscreen. Recently, Kobo Plus has become available in the USA.
Key features:
Access to more than 1.3 million books from Kobo's library.
Accessible on web, Android, iOS, and Kobo devices.
30-day free trial
5. Bookmate – Good for Everyone
Bookmate is a mobile reading app that allows users to access more than 12 million titles. It was launched in 2010, and since then, the app has seen huge success in Russia and the Commonwealth of Independent States (CIS). Today, it has reached other countries, including Indonesia, Singapore, Scandinavia, and other parts of Latin America.
Key features:
Users can access their friends' feeds and bookshelves.
Well-designed and user-friendly app.
Users can upload their own EPUBs and FB2 books.
As mentioned above, Scribd is the best and most affordable eBook subscription service that gives access to a wide selection of eBooks.
Navkiran Dhaliwal is a seasoned content writer with 10+ years of experience. When she's not writing, she can be found cooking up a storm or spending time with her dog, Rain.