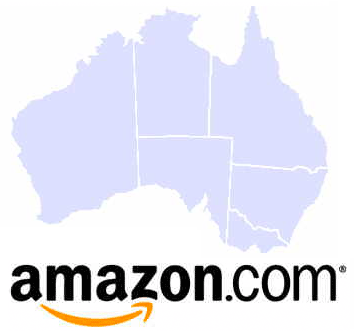 Every time Amazon branches out into a new territory, concerned booksellers, publishers, and industry watchers voice their opinions on how the online retail giant is going to impact books in the area. This should be nothing new to locals, but with last month's launch of Amazon Australia, the same criticisms that have been thrown about for several years resurfaced.
Certainly, booksellers in any region–an Amazon host or not–should have reason for concern. Amazon has the size to undersell, the ability to provide incentives like free shipping, and now drones for immediate delivery, if the reports can ever come to fruition.
So what can the next Amazon market do to prepare, instead of waiting for customers to support the retailer and sitting idly in shock at the lost revenue and lost power over the publishing industry?
First, independent booksellers can begin now with a push to digitize and encourage web-based sales from their existing customers. Too many booksellers wait until the rest of the business has gone to e-commerce, then scramble to create a blog and a website; by the time they have adapted, consumers have already grown accustomed to clicking on their Amazon apps.
Also, one feature that is driving traffic to Amazon in nearly every market is self-publishing. When authors who cannot find support from local or chain bookstores are able to sell their content through Amazon, of course they're going to drive traffic to the retailer. Independent and chain bookstores alike have got to do more to embrace self-published authors if they want to keep these consumers.
Finally, if the industry would stop taking an Amazon-against-the-world stance to book publishing and selling, more cooperative efforts could happen, which will benefit everyone from the publishers down to the average reader. Instead of dividing into two camps, if small retailers would seek out ways to benefit from Amazon's global advancement, more book awareness could happen, resulting in more book sales.
Mercy Pilkington is a Senior Editor for Good e-Reader. She is also the CEO and founder of a hybrid publishing and consulting company.