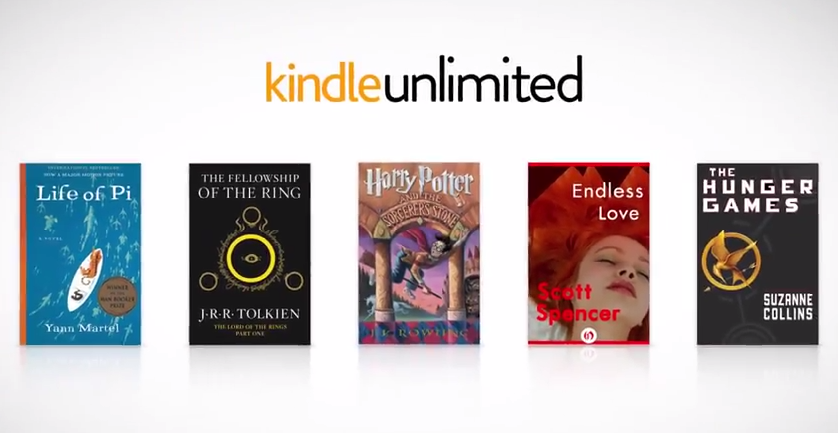 It didn't take long after the launch of Amazon's Kindle Unlimited ebook subscription service for the outcry to begin, but unlike other criticisms the retail book giant has weathered, this one came from its most staunch supporters: self-published authors. With the announcement that all KDP Select titles would be included in the all-you-can-eat service, authors were initially excited about the prospect of a new revenue channel from the exclusive program; it didn't take long, though, before some of the top names in self-publishing noticed a significant drop in their KDP-based income.
Critics were quick to point fingers at Amazon with claims that the empire was turning on its own support base, but that's turning out not to be the case.
At last week's Digital Book World event, Amazon's senior vice president of Kindle Russ Grandinetti spoke candidly about Amazon's support for unlimited ebook consumption, and explained the clear path that the company will take for the model.
"We can all observe the fact, that in every single digital media category, subscriptions are playing an important role. In music, in movies, in newspapers—you cannot find a digital medium where subscription isn't a model that succeeds at some level, and I don't think books will be immune to this. [We] need to think about how subscription could be a great value for the customers."
While Netflix and Amazon have offered both unlimited movie and television streaming as well as original programming without much backlash from content producers, newspapers through companies like Issuu, Zinio, and Magzter have provided digital newspaper and magazine reading with unlimited consumption pricing plan options.
One of the chief drawbacks to the adoption of subscription reading, Grandinetti believes, is that ebook sales are currently doing really well. On the other hand, ebook subscription platforms like Rooster see unlimited content for one continuous low price as more media than most readers can handle; Rooster offered a cheaper alternative to subscription reading that provided less content for a lower cost, appealing to those readers who were honest enough with themselves to say that they wouldn't reap enough benefit in terms of amount of content to justify the higher price.
Mercy Pilkington is a Senior Editor for Good e-Reader. She is also the CEO and founder of a hybrid publishing and consulting company.