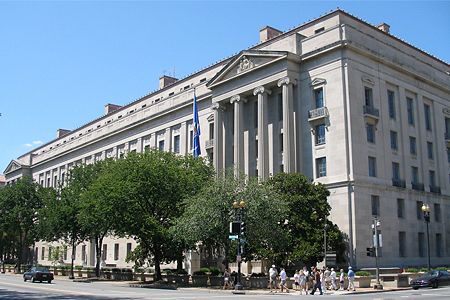 Consumers who are expecting some payouts as a result of the Department of Justice lawsuit against Apple and five of the Big Six publishers will be waiting a little longer for their refunds. While the court ruled that Apple was guilty of collaborating to raise ebook prices, and even though the publishers have already settled out of court for their involvement in the allegations, a court date to determine exactly how much Apple will pay is now schedule for May 2014.
In addition to considering how much Apple will pay, an amount that could be in the neighborhood of half a billion dollars under existing anti-trust precedent which allows for triple that amount in cases involving price fixing, Judge Denise Cote will also consider the concerns that the DOJ has raised that Apple's punishment wasn't strict enough to prevent the tech giant from engaging in similar deals down the road. The newly proposed brief from the government calls for Apple to be barred from setting discount pricing with those publishers for five years, rather than the two years that the ruling currently considers.
While May 2014 might seem like a long way off, it is the date that the DOJ attorneys requested; Apple has stayed quiet on the matter. Both sides will spend their time between now and that date interviewing potential contributors to the case and deciding how the plaintiffs will file. While the publishers have all stated rather vehemently that they are not guilty of any wrongdoing in the matter, they opted to settle the case out of court and pay damages in the millions of dollars because it would have been less expensive than going to trial over the allegations.
Mercy Pilkington is a Senior Editor for Good e-Reader. She is also the CEO and founder of a hybrid publishing and consulting company.