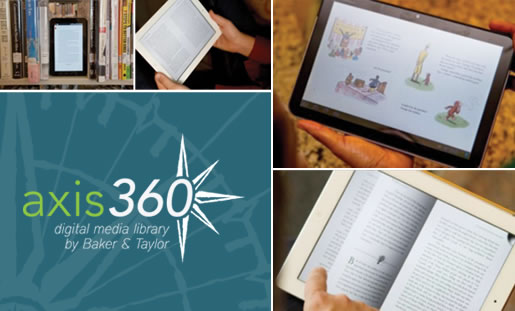 Baker & Taylor has announced that it is streamlining its Axis 360 services with Blackboard Learn in a bid to offer a more integrated learning and teaching solution to both students and teachers. Axis 360 is the media library arm of Baker & Taylor which has emerged as one of the most favored distributor of both print and digital media the world over. Blackboard Learn in turn is a Learning Management System and the above arrangement will make it convenient for both students and teachers of the K-12 grade to borrow ebooks and audiobooks from Axis 360 from within Blackboard Learn itself.
Speaking of the development, George Coe, President and CEO of Baker & Taylor said; "Integrating the Axis 360 digital media platform into Blackboard Learn will help smooth the delivery of digital materials into classrooms across the country.
"This is an important and fast-growing area. Baker & Taylor and Blackboard recognize the need to stay ahead of technological changes and to offer schools a broad array of materials in formats that students and teachers are demanding."
One of the inherent advantages of Axis 360 is that it allows for the ebooks or audiobooks to be downloaded and read (or heard) on a PC or Mac. Further, the books are also compatible with iOS or Android devices and hence can also be comprehended via smartphones or tablets as well running either of the OS. Axis 360 is also compatible with Blio reader that offer several convenient tools to aid in learning for those with visual or other forms of disability.
"We believe that accessible, interactive digital content is a core component of online instruction for K-12 and that it can help create a more immersive, engaging learning experience for young people," said Mark Belles, senior vice president, K-12, Blackboard. "We are excited to partner with Baker & Taylor to make it easy for teachers to find and integrate ebooks and audiobooks into their classrooms, and for students to check out and consume them within their learning environment."
Sovan Mandal is the senior tablet and tech corespondent for goodereader.com. He brings a international approach to news that is not just applicable to the North American market, but also Asia, India, Europe and others. Sovy brings his own writing flavor to the website and is interested in Science Fiction, Technology and Writing. Any questions, send an email