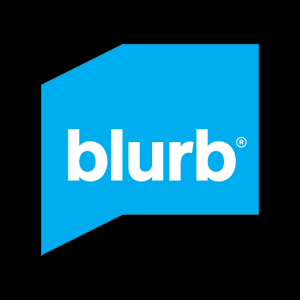 Blurb,  a company that begin by producing limited print runs of graphics-heavy paper books before expanding into a digital publishing platform for self-published authors with a suite of user friendly tools, has been on a mission lately to acquire key products and support personnel to make their platform even more engaging, easy to use, and far-reaching. A release from the company today fell in line with their current mission when Blurb announced that it had acquired several key members of the Graphicly team, including co-founder Micah Baldwin.
"This acquisition of incredibly relevant talent will help us advance our vision of 21st century authoring," said Eileen Gittins, Blurb founder and CEO. "What self publishers need now is the ability to focus on the creative aspect of authoring, with output automatically generated for all relevant ebook formats, as well as print output."
Graphicly was one of the pioneers of illustrated ebooks, which included children's, graphic novels, comics, and more. For its part, Blurb has made its platform easier to use, no longer requiring InDesign files by creating a drag-and-drop suite for file creation. Blurb has also added expanded distribution to major print and ebook retailers and the Ingram catalog, with new announcements for other distribution opportunities slated for this summer.
"Authoring isn't just for authors anymore," continued Gittins. "For the past 18 months we have been working behind the scenes to build out support for people who want to publish any kind of book – both print and ebooks – whether highly illustrated, or text-driven or a combination of the two. But 'publish' doesn't stop at the point of creation; authors need and want to get the widest possible audience and that means broader distribution and marketing support."