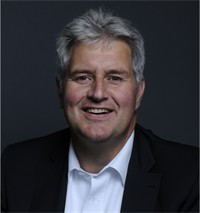 The Director of one of the largest bookstores in the Netherlands has claimed e-readers are dead. Fred Zeegers of Bruna Bookstore made the comments via an an interview with Boekblad when he talked about the launch of their new unlimited e-book subscription service. 
Bruna Bookstore has recognized that selling e-books individually is passe. They are intending on following the footsteps of  Kindle Unlimited and Oyster in a bid to offer a Netflix for e -books service in the Netherlands.
The new service will be called Bliyoo and they will offer both e-books and digital magazines. They are still trying to secure a number of publishers, but have said that they currently have 75% of all the e-books in the Netherlands in their library. The price has not been defined yet, but  Zeegers indicates 9.99 euros per month makes sense.
The company will be launching a series of apps for Android and iOS, but is excluding e-readers. "We have deliberately chosen an Android and iOS app. The e-reader has had its day, more and more people are reading on your phone or tablet. Therefore it is important for me that the books and magazines you read, all devices are accessible. So you can stop reading on one device and transfer  your content to another. " said Zeegfers. He also mentioned that "e-Readers have no future."