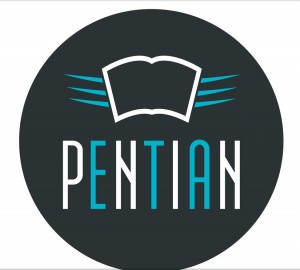 Crowdfunding has grown into a popular method of securing much-needed financial backing for countless startups, charities, and projects, but the concept has already developed a few bugs, notably that there are a lot of options to choose from when looking for this kind of financial launchpad. Companies seem to be springing up overnight in an effort to capitalize on the percentage fees that project developers fork over from their campaigns.
One of the biggest obstacles to crowdfunding books was solved when Pubslush launched its book-specific crowdfunding platform. Considered by its founders for be more of a focused pre-order site as backers receive a copy of the book, the site has an incredibly high success rate for helping authors reach their goals.
But a company currently at work in the international book crowdfunding sphere is bringing its revolutionary concept in books to the US market. Pentian has upended the typical crowdfunding model of offering backers a few token gifts at various donation levels or a copy of the finished book, and instead gives backers a three-year license to earn a share of the royalties.
Pentian was already established as a self-publishing company that developed both print and digital titles, but also had distribution networks in place to reach out to virtually every global market. After seeing a number of worthy manuscripts from authors who didn't have the means to pay for top-notch editing or publishing services, the founders went looking for a crowdfunding option that would provide those funds while also offering backers the incentive to invest in those titles.
Enrique Parrilla, co-founder of the company, spoke to Good e-Reader at BEA this week about the platform. According to Parrilla, the process of having backers who earn royalties correlates to that project receiving incredible discovery opportunities as the backers share the book's news in order to boost their own interests in the revenue.
"When we launched, we hoped to do 200 books in the first year," Parrilla explained. "We did 200 books in the first eight weeks."
The only way a company can leverage that kind of volume in a successful way is through a network of freelancers, highly vetted professionals who take on the required tasks for publication. That workload sharing and crowd backing has already led to payoffs for a number of books.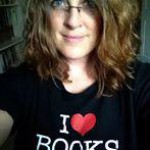 Mercy Pilkington is a Senior Editor for Good e-Reader. She is also the CEO and founder of a hybrid publishing and consulting company.