With news this week that Amazon has added whole new international markets to its list of places where authors and publishers can earn a 70% royalty on ebooks, the rumors and misinformed half-truths have begun swirling again as authors set out to decipher the terms. Amazon sent out an email to many of its authors, informing them that two more countries–Ireland and Gibraltar–are included in the growing list of places where a reader can purchase an ebook and the author receives 70% royalty, if the requirements are met.
One of the misunderstandings authors have about the sale of ebooks abroad is that customers in countries that do not have their own dedicated Amazon stores are still often able to use a "neighboring" Amazon. The announcement brings the list of countries where readers can buy ebooks up to 28, and still give authors a 70% royalty. That's not to say readers in even more countries cannot purchase ebooks, they just don't come with the 70% option.
However, some of the countries on the list require authors to place their ebooks in KDP Select, Amazon's exclusive sales program, in order to earn 70% in that country. This is frustrating for some authors, but stems from licensing and retailing agreements. Unfortunately, far too many authors translate this into thinking their books are required to be enrolled in KDP Select in order to have the 70% royalty anywhere, and that is simply not the case.
There are some requirements to listing a book for the 70% royalty, however. One of them is quite well-known and understood by authors, but the other one isn't quite as widely known. First, 70% is available for any title whose price is between $2.99 and $9.99. The lower end of that range is because the retailer has to make its fee as well, and providing authors with almost seventy cents on a 99-cent ebook leaves them making little to nothing on the sale of an ebook. The top end of the range prevents authors and publishers from listing their ebooks at overly inflated prices, since Amazon wants to make sure there is enough content available for its millions of Kindle fans, all at an enticing price point. Again, an author is free to price the book as he sees fit, but he will forfeit the 70% royalty.
The other variable, though, is the difference between the author's list price for the print book and the price of the ebook. The ebook must be at least 20% cheaper than the print book in order to be eligible for a 70% royalty. Again, this is to encourage authors and publishers to price their content in enticing ways, and prevents certain publishers from listing their ebooks at ridiculously high prices without the ability to discount.
One thing that Amazon is notorious for is changing its setup from time to time. New markets open up, new experiments get tried, new opportunities may come and go. It's a very malleable market, and the retailer is working to keep things moving forward in the best interests of its customers. If there's an opportunity to help authors along the way, then that's just an added layer of bonus for the industry.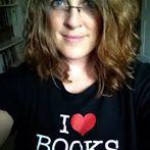 Mercy Pilkington is a Senior Editor for Good e-Reader. She is also the CEO and founder of a hybrid publishing and consulting company.