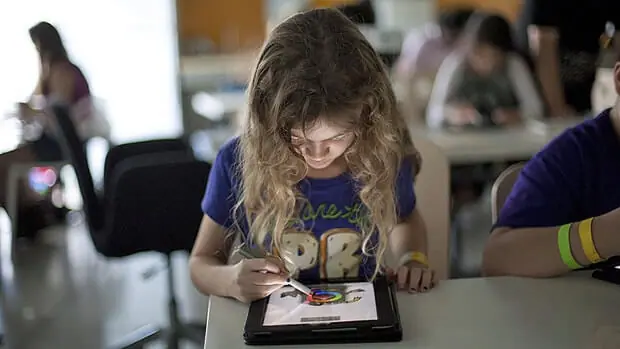 As things got underway at the annual Digital Book World conference in New York, one of the first news items to come was the results of an in-depth study on the digital reading habits of some of the youngest ebook consumers in the marketplace.
"Two-thirds of children under 13 now read on digital devices; kids love reading eBooks and parents believe in their educational value. This puts us in a great place for gathering increasingly robust and insightful information to assist both e-reader designers and digital book creators," explained Alison Bryant, CEO and Chief Play Officer of PlayCollective.
Some of the findings of the study demonstrate that:
Kids' e-reading continues to grow sharply, with two-thirds of children 13 and under now reading digital books—and with 92% of those kids doing so at least once a week.
Weekly e-reading increased among this age group, but daily e-reading has increased across all ages as well, with 50% of e-reading 2-5 year olds now enjoying digital reading daily, and 44% of older kids doing the same.
Almost half of parents (48%) say that their children have expressly asked to purchase a print version of an ebook they own and have read; with 54% of kids asking for an ebook of a physical book they own.
Tablets remain the preferred e-reading device for kids overall
Parents of e-reading children are most comfortable with ebooks priced between $3.50 and $9.00, paying $7.00 on average for a children's ebook, a figure that has risen steadily over the past year
The children's digital book market has seen tremendous growth over the last two years, up from the early rise in digital publishing when children and teens were the demographics least likely to read on an e-reader or device.
The Digital Book World conference will run through Wednesday in New York.
Mercy Pilkington is a Senior Editor for Good e-Reader. She is also the CEO and founder of a hybrid publishing and consulting company.