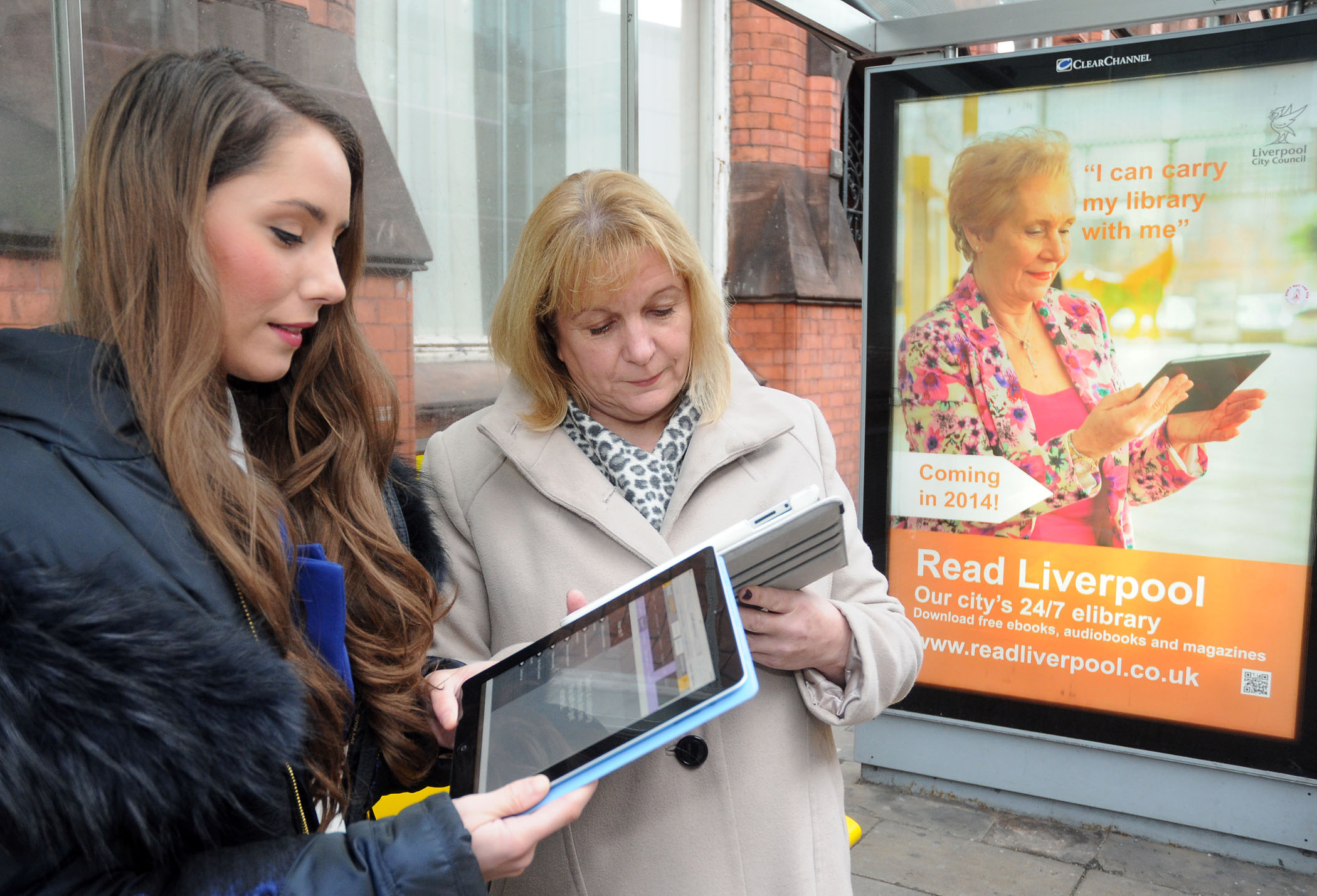 In accordance with the global trend to adopt ebooks, the Liverpool city library has decided to go for a digital makeover by inducting more ebooks in its collection. The city council has earmarked more than £370k for the service dubbed Read Liverpool which has made available more than 6,000 ebooks for free download.
Cllr Wendy Simon, Liverpool council's assistant mayor and cabinet member in charge of libraries said, "Liverpool city council was one of the first local authorities in the UK to introduce an e-library service in 2009 and since that time we've seen the popularity of e-books increase year on year. Reading habits have changed dramatically, and people want to be able to access books quickly and easily, 24 hours a day."
"Millions of people will have bought or received a tablet over Christmas, and our own figures in the city show that e-readers and tablets are hugely popular.
"It makes sense for us to invest in this service and respond to the demand that is out there.
"The ability to give everyone their own mobile library is a high priority. 2014 marks Liverpool's Year of Reading and we want to do everything we can to encourage families across the city to regularly get into the literary habit."
No wonder 3,000 of the library's 60,000 members have already started using the service in right earnest, with the figure all set to scale new heights in the coming months. Members have the option to download up to 8 titles at one go, all of which lapse after a period of 21 days. Among the devices compatible with the ebooks offered by the Liverpool Library include popular tablet and ebook readers such as the iPads, iPhones, the Kindle Fire range of tablet, along with ereaders from Kobo, Nook and Sony. Members also can read the ebooks on their PCs, and Macs as well along with other popular smartphones and tablets running Android.
As for the choice of reading material on offer, members have the option to choose from ebooks, emagazines, audio books, digital archive of newspapers along with titles earmarked for kids and teens.
Sovan Mandal is the senior tablet and tech corespondent for goodereader.com. He brings a international approach to news that is not just applicable to the North American market, but also Asia, India, Europe and others. Sovy brings his own writing flavor to the website and is interested in Science Fiction, Technology and Writing. Any questions, send an email