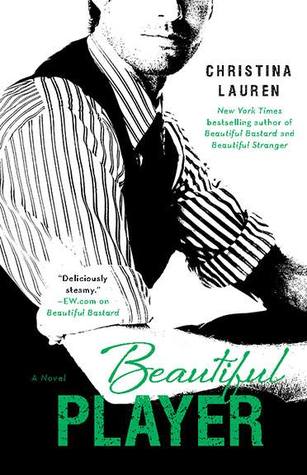 Verdict: 5 Stars
You can keep your billionaire's with their torturous red rooms any day…I want to hang out with the riotously hot characters in author duo Christina Lauren's Beautiful series (Simon & Schuster).
In this installment in the series, nerdy grad student-slash-recluse Hanna Bergstrom is practically forced by her own family to agree to get out more, experiment with dating, build a social life, and essentially get her nose out of a book. Unbeknownst the Hanna's brother when he sets her up to hang out with his best friend from college, Will Sumner, Hanna has had a crush on Will since she first met him at age twelve.
Now, at twenty-four, Hanna still comes across as the best friend's baby sister to thirty-one-year-old Will. What begins as an experiment in understanding dating for Hanna and an obligation to his best friend for the notoriously womanizing playboy Will quickly turns into one of the hottest but most confusing relationships either of them has ever had, with neither one willing to admit that the "rules" they established from day one no longer apply.
True to form for books by these two authors, what follows is a confusing twist-and-turn that leaves you wondering if these two people can ever be happy together. Along the way, characters from other books in the Beautiful series make an appearance, with a few bombshells from those people dropped along the way.
Of course, it's just not a sexy Christina Lauren title without a smoldering update at the end from their first power couple, Bennett Ryan and Chloe Mills, as chapter one of their next book is included at the end of Beautiful Player, available now.
Mercy Pilkington is a Senior Editor for Good e-Reader. She is also the CEO and founder of a hybrid publishing and consulting company.