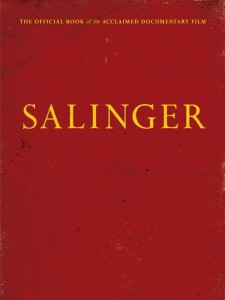 Verdict: 2 stars
One of the most highly anticipated recent book launches has been Shields' and Salerno's Salinger, billed as an exhaustive biography of of one of the most reclusive writers of our time. What was actually published, unfortunately, was nothing more than transcripts written in interview format of discussions about the author with people who claimed to know him, nearly 200 people, in fact.
While there is the occasional insight into the author's life or the briefest of pieces of new information about the man, a lot of the material uncovered is very anecdotal tabloid-quality stuff. Was it really vital to share the status of Salinger's testicles? No, I think not. (spoiler alert: apparently Salinger only had one, and for some reason, the authors of the book felt that knowledge was somehow important to our understanding of their subject)
Over the years, Salinger's son Matt has developed quite a reputation for taking his father's privacy to extremes, even going so far as to disparage his own sister's memoir as "gothic" and "unsupported." At one point, he even sued for the return of a letter his father had written after a collectibles dealer put it up for auction, claiming that it was his father's writing and therefore the property of the estate. Given that Salinger is the end result of not blocking the publication of information about a very private man, it's easy to understand why Matt Salinger may have felt the need to be so protective.
On a brighter note, the book is apparently almost a word-for-word transcript of the documentary film on the life of J.D. Salinger, and the film might be far less difficult to wade through given that it will be presented in video by the people who actually claim to have stories to share about the author. The film was released September 6th.
Salinger is available now from Amazon, Barnes and Noble, Kobo, iTunes, and more.
Mercy Pilkington is a Senior Editor for Good e-Reader. She is also the CEO and founder of a hybrid publishing and consulting company.