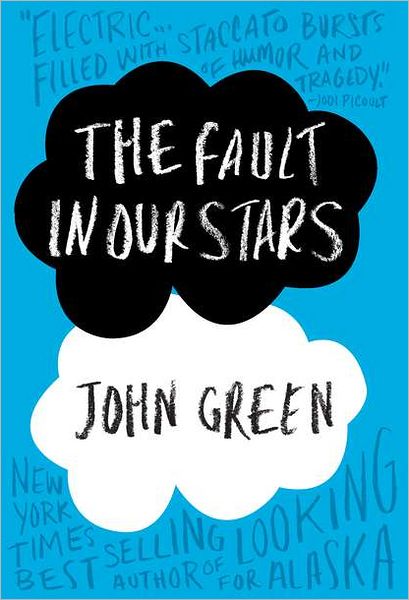 Verdict: 4 Stars
It was great. It was tender and raw at the same time. I'm sure the movie's going to be fabulous even though I don't plan to go anywhere near the crowds of people who were camped out to see the midnight showing and are swooning for Team Augustus.
I had to take the book down a bit for its dialogue. I would love to live in a world where teens were naturally as witty as Hazel and Augustus, but after sixteen years of teaching experience I'm sad to say: they're not. It was fun, and there are the occasional Hazel/Augustus types out there, but it eventually felt a little forced.
This one is going to get me hate mail, but I quickly grew tired of Hazel's darkness. Yes, she's got terminal cancer, and yes, she's had it for years. Yes, she even has a diagnosis of clinical depression, which is not something people can snap out of. I almost didn't like the juxtaposition of her cancer and her mental state, because it seemed to me as though the cancer was the "excuse" to be depressed. Depression is an illness all on its own, it doesn't need an "excuse." That's why it's so misunderstood and so belittled, and why its patients suffer the way that they do.
But once I got done nitpicking about everything I didn't like about the book, it was a pleasant read. I'm sure a lot of my enjoyment came from the writing/author theme that carries throughout the book with this one title that Hazel adores, and the inventiveness Augustus shows. Spoiler alert, the ending almost cost it another star with me…you were warned. But that star came back because I love books that get society reading, even if it's Twilight or 50 Shades or a book about two teens with cancer and not a chance in the world, if it gets people excited about reading again, then it's worthy.
Mercy Pilkington is a Senior Editor for Good e-Reader. She is also the CEO and founder of a hybrid publishing and consulting company.